Vishal hosted by Florian in Lille ??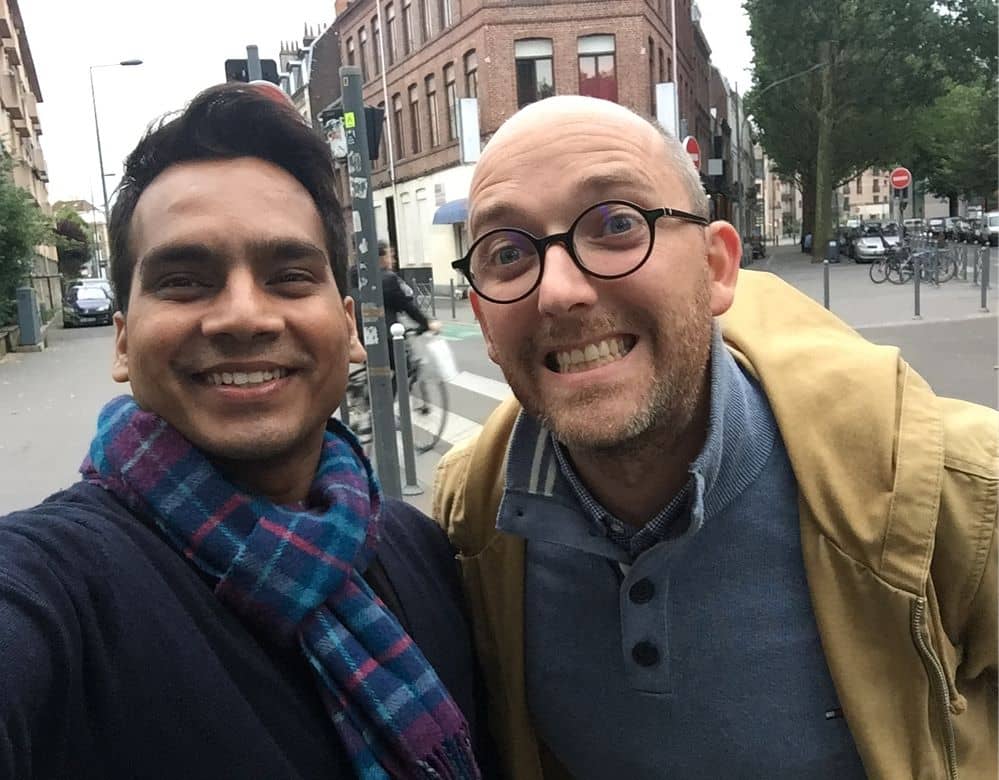 Vishal from Decathlon India stayed with Florian, social worker in an health institute that takes care of disabled children in the north of France.
Discover their interview.
Vishal - Hello my name is Vishal, I'm from India. I work in Decathlon for 5 years.
Florian - My name is Florian and I work in a social institute in Lille. I manage a health institute that takes care of disabled children.
Until last week I didn't know about Tepee.pro, I never met Vishal neither this great experience of welcoming someone travelling for business.
Vishal - I enjoyed each and every moment spent with him, the home he has given to me.
I can barely express myself but I have this amazing feeling. Because staying in a hotel is very easy, you can easily get a room and reach people but you cannot get, a feeling !
I have got a very strong feeling for him, the experience I'm taking along with me to India... this is like amazing !
He allowed me to be myself, at his house. I feel like one of his family members and not like a stranger.
Florian - I live in a flat with a guest room where I use to welcome my family or friends. When the Tepee Team proposed me to welcome travelling professionals from other companies, I found it extremely interesting from a cultural a social perspective.
Vishal - Thanks Florian for being like my Old Brother.
Florian - When I decided to welcome Vishal I was a bit anxious about my bad english and was worried about my working agenda. But today I want to thank you Vishal because for me it wasn't hosting, it was sharing and even more than sharing, it was travelling.
So I am the one thanking you. Thanking you for coming to my home because; I opened you my door, but you opened me one too !
Thanks to you, I met my neighbour for the first time. It was like a revelation for me... You have to welcome in your home someone living on the other edge of the world to finally meet your own neighbour !
It's a beautiful moral, because thanks to you I'm even more open to others & just to my neighbours ...
Vishal & Florian - Thank you Vishal. Thank you. You're welcome !