Tomawhack #7 - Debrief March 2019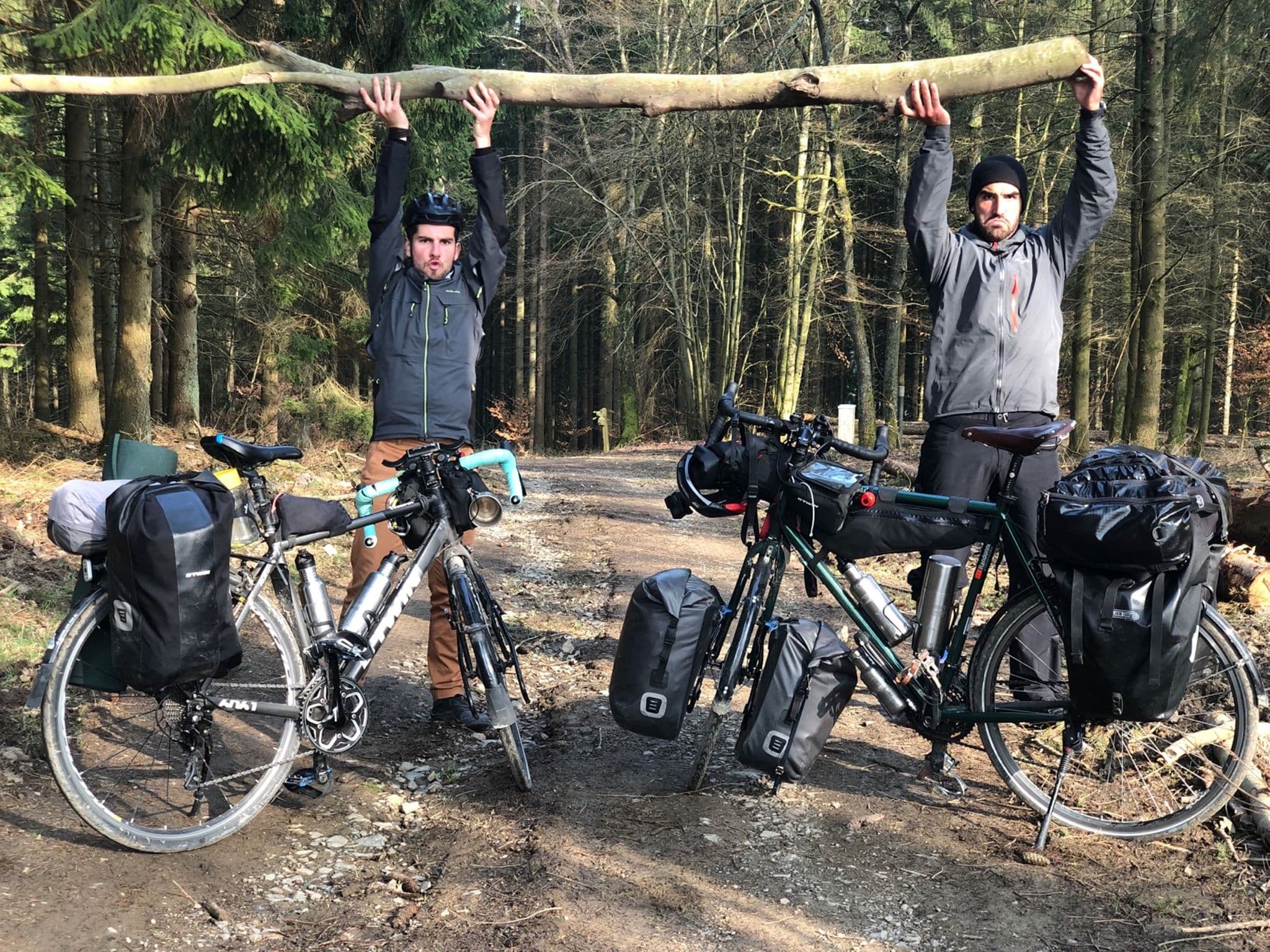 We believe that companies must never be created to enrich anybody as a person but enrich our communities and our planet. That's why, at Tepee.pro, we simply share in total transparency what we do with our Economics to inspire, share best practices and at the same time shows how we can still be nowadays humble and sustainable businesses.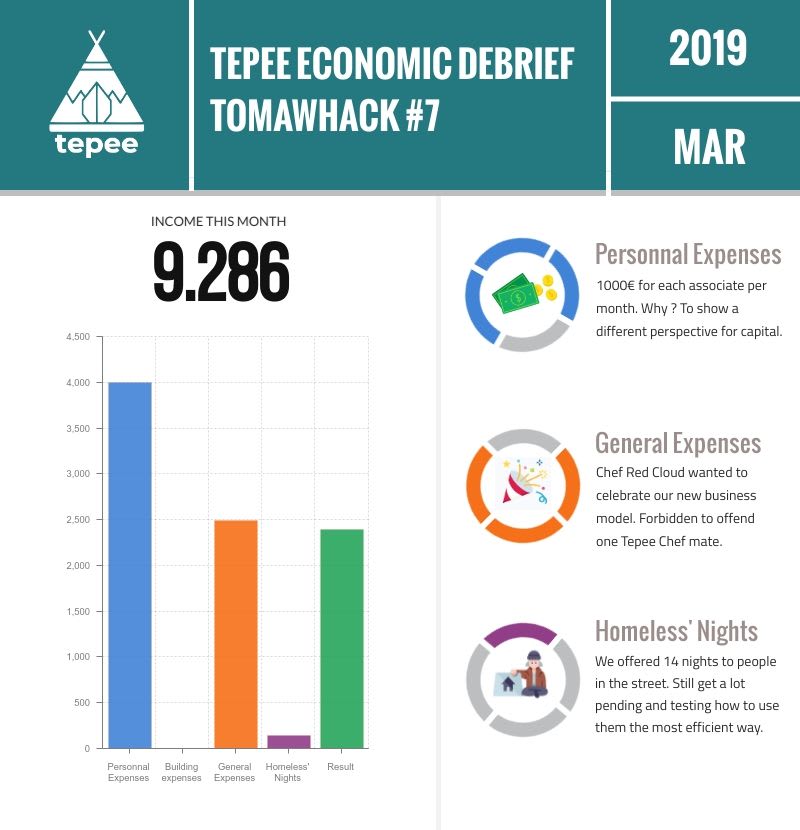 ? Incomes : We align our business model.
We did 9286€.
We recently decided to stop our partnership for next September with our big partner so far, Decathlon. Indeed we want to always being more align with our value proposition so we will bill when and if people live it so if they get the chance to stay at others pros during their business trip. Never more because someone registered.

We will obviously suffer a little decrease on our Incomes but as you know we do not care about that. Tests have been showing so far that people are willing to pay but also create value offering a night to homeless in the city they just land.

In case you miss this last information here you can understand quickly that each night spent with Tepee.pro will offer one night to the unroofed ?.

??Personal Expenses : Sobriety
We spent 4 000 € this month.
We all associated simply claimed 1 000€ this month per each. This demonstrate that what matter for us is to cover our costs and that people that use our solution do not spend their money (or company one) to enrich the fews but to allow to reinvest in social impacts. Do you know how much your favorite bakery manager owe ??

? General Expenses : Fiesta ?!!
We spent 2 489 € this month.
We organised one Afterwork in Lille with other locals startups that get positive impact like Jean Bouteille, La Chtite Maison Solidaire, Oscar et Celeste in a place that must be visit for co-workings, team meeting or also lunch and dinner, the Hopen Source located in Rue du Plat.
We do our best to get the fewest charges monthly to demonstrate that Entrepreneurship is not about money. We succeed to remove Mailchimp this month and its hundreds costs. Google Cloud Platform free plans ends after several hacking and efforts of our Indian Chef Manuelito. Cost this month was 120€. We still working with WTTJ on annual basis that cost 190€/monthly.

??‍♂️Homeless' nights : More clever than we thought
1 night spent with Tepee = 1 night offered to poorly housed people
14 homeless people benefit a roof with 8 nights booked. We discovered indeed that one night payed could benefit several. Stupid remark but that was testing it that we got it. Chef Red Cloud offered it to a family so we conclude that we could like this increase the standard of their comfort for one same night.

Summary
March has been a month where we affirmed by actions our deep commitment to social impact.

What April will reveal ? We are setting up now the new business model on our product, on rails we now work hard to make our business open source, integrating young and strong new talents. One new Chef Metacomet grabbed our Instagram and is playing around to raise his photography, leadership and growth hacking skills.