Tomawhack #8 - Debrief April 2019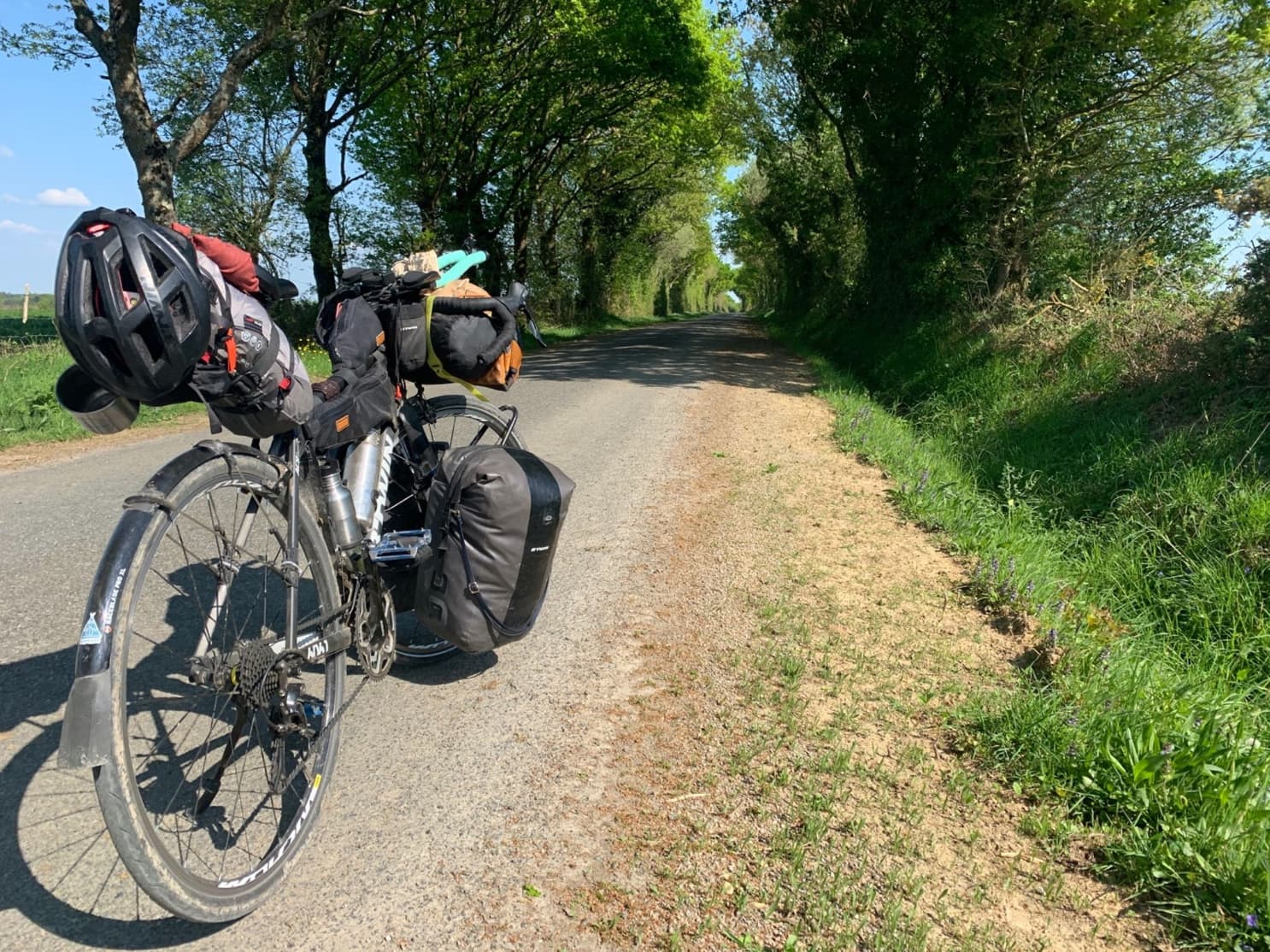 We believe that companies must never be created to enrich anybody as a person but enrich our communities and our planet. We also want to prove that a sustainable company could cost you almost nothing.
That's why, at Tepee.pro, we simply share in total transparency what we do with our Economics to inspire, share best practices and at the same time shows how we can still be nowadays humble and sustainable businesses. No matter the size.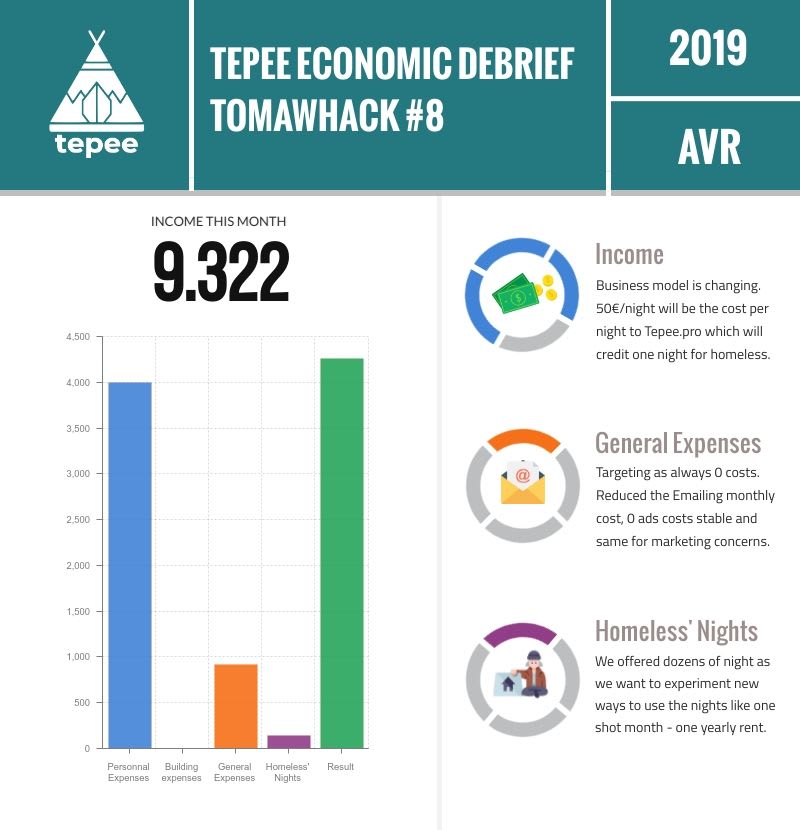 ? Incomes : We align our business model.
We did 9322€.
We still applying our old business model with our main partner Decathlon at the cost of 1€/account/month. September all users goes to our new one.
Each night spent with Tepee.pro will offer one night to the unroofed in the same city. We start with the fixed price of 50€/night. First as a way to iterate and let our customers action take the lead rather than our speculation. Second cause we think as a cooperative : a fixed price for all, no matter if the average hotel nights is cheaper or more expensive in this or that destination.

In case you miss this last information here you can understand quickly our new business model.
??Personal Expenses : Sobriety
We spent 4 000 € this month.
We all associated simply claimed 1 000€ this month per each. This demonstrate that what matter for us is to cover our costs and that people that use our solution do not spend their money (or company one) to feed our bellies but to allow to reinvest in getting social impacts. Do you know how much your manager owe ?‍??
? General Expenses : Our philosophy is Freepreneurship !
We spent 921 € this month.
We still betting in Acquisition and Recruitments channel like WTTJ. We believe to invest in businesses align with our values, with change gamers.
We decrease the cost of Mailchimp, first from the Freepreneurs point of view and secondly cause this constrain will reveal and make us explore new ways to target and reach our audiences. As we did since a while with Ads.
We individually continue to reduce our transports costs with green solutions as biking in order to reduce our CO2 footprint while reducing our costs. Our yesterday flights is our tomorrow legs and a couple of trains. Alexandre did it riding along the Atlantic while Allan was in the Alps but also from Reims to Dijon.
??‍♂️Homeless' nights : More clever than we thought
1 night spent with Tepee = 1 night offered to poorly housed people
As we are currently testing and exploring our social deep engagement toward poverty, the power of one night offered to an homeless person is already huge. People can back to hygiene, recover strongly and also make washing machines, eat better.. However we are saving homeless nights in order to operate new tests like monthly accomodation or yearly rent in order to maximise the chances we can help them plugged with other social startups like RiSE, Stirrup..
What May will reveal ? We are testing new ways to attract wonderful singular talents and personalities with us apart our Geronimo Program as associates. We are getting the platform ready for our new business model. We want to make the booking experience smoother and friendliest. We reach new audiences, companies and personalities not by quantity but quality in order to make our community the most purposeful possible.