Tomawhack #6 - Debrief February 2019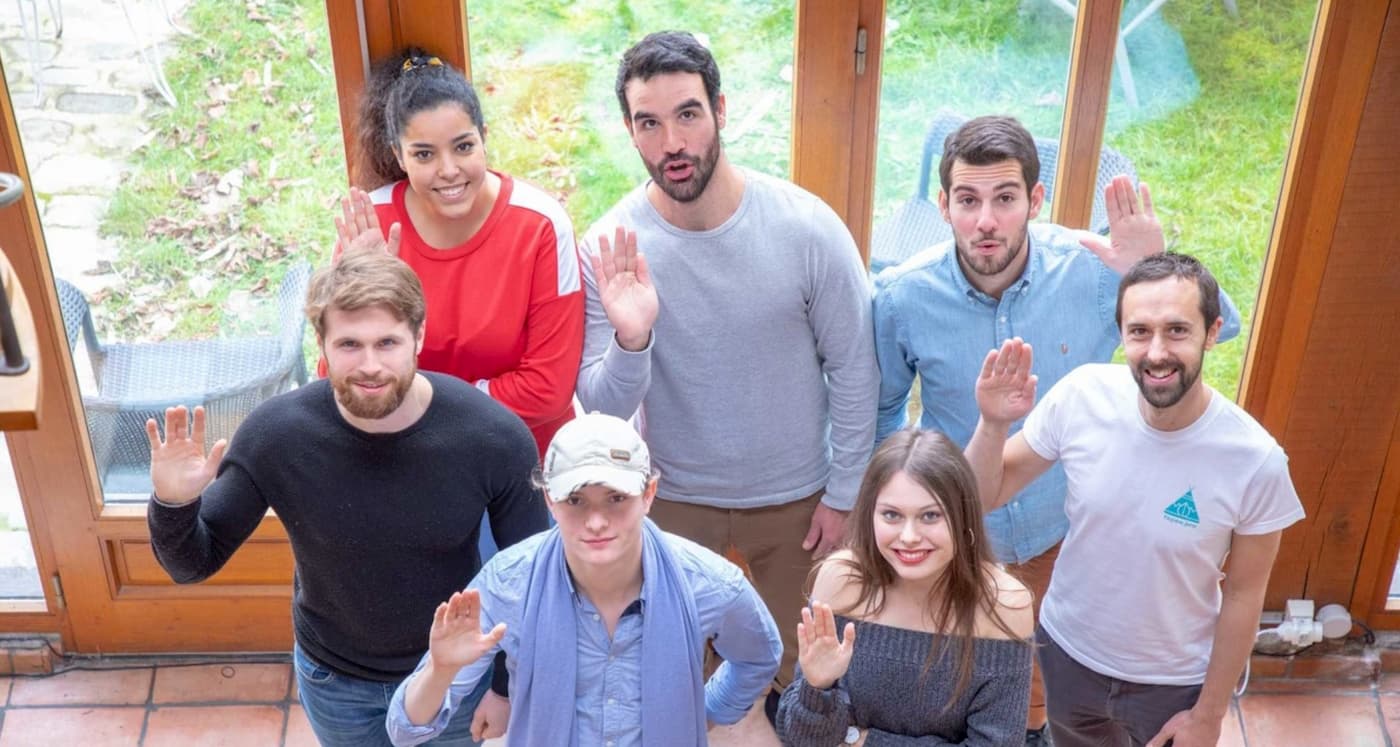 We believe that companies must never be created to enrich anybody as a person but enrich our communities and our planet. That's why, at Tepee.pro, we simply share in total transparency what we do with our Economics to inspire, share best practices and at the same time shows how we can still be nowadays humble and sustainable businesses.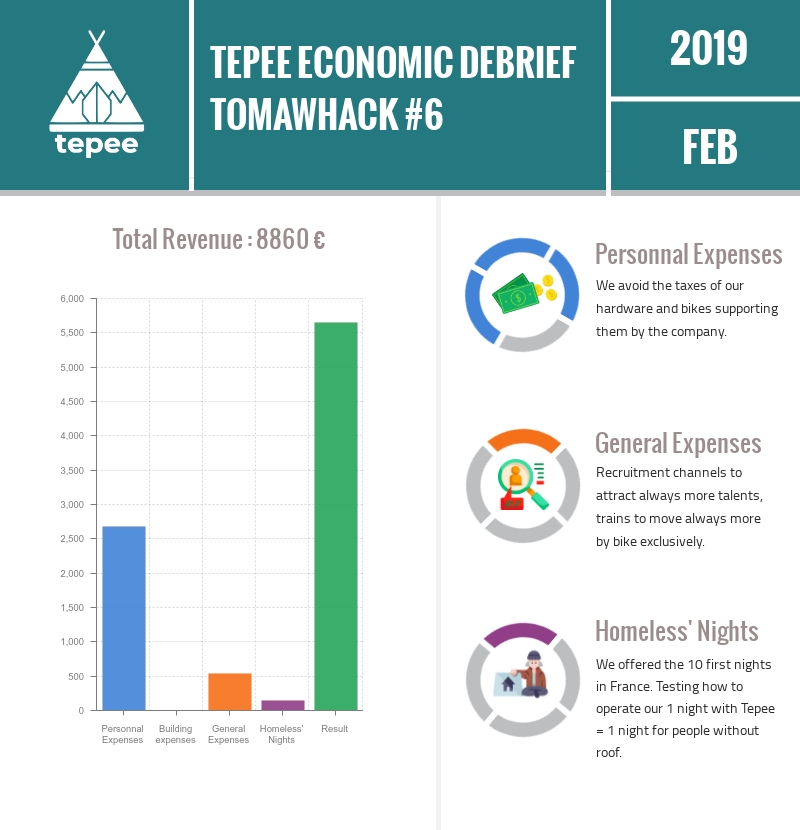 ? Incomes : From free to social .
We did 8860€.
We started to increase our bookings as predicted, the restriction of our big partner Decathlon concerning business travel being removed. We started to being able to measure and observe more and more experiences from people of different companies.
Nothing changed, above company people share common values, so experiences are smooth and somehow differently enriching.
We charged a lot our counter concerning the nights offered to homeless per night spent in Tepee.pro. Time to push further tests !

??Personal Expenses : Bike at work/in life ?
We spent 2680 € this month.
Alexandre Alexis and now Arnaud claimed 1000€. Instead of claiming salary Allan spent his salary in company immobilization.
Concretely Allan ride everyday, bike is his work and social tool. Instead of paying taxes he decided it as an company investment and skip his salaree to the same amount, VAT excluded.

? General Expenses : Time to go to 0
We spent 532 € this month.
We started one annual plan with Welcome to the Jungle in order to get more visibility on our brand culture and essentially attract the best meaningful and talents that goes with. Check our profile here if you want to join our Tribe and fight !!!
We still need to manage Emailing as we did not succeed to remove MailChimp this month. 2 month in a row. Get ideas for us ?

??‍♂️Homeless' nights : Iterating
1 night spent with Tepee = 1 night offered to poorly housed people
Nights were spent out of our current business model with the company Decathlon, so nights offered !!!
We also tested with some of our Decathlon Users the willing to pay 50€ per night in order to prepare them to our future.

Summary
February has been a shy month where we were testing our new business model, organizationally as in the field side.

What's March will reveal ? Associates should be gathered back in Lille.
We should back closer to our users and community. If you are around Lille do not hesitate to say Hello at our Spring Afterwork ?.
We will be testing always more our Business Model turn with homeless people locally in Lille where most of the bookings still happening. We will defend the first position of the Com en Or startup competition.

That will be also the half term contract meeting with our best partner Decathlon. Time to project future and standardise our business model for all users to make smooth and fluent experiences.