Tomawhack #5 - Debrief January 2019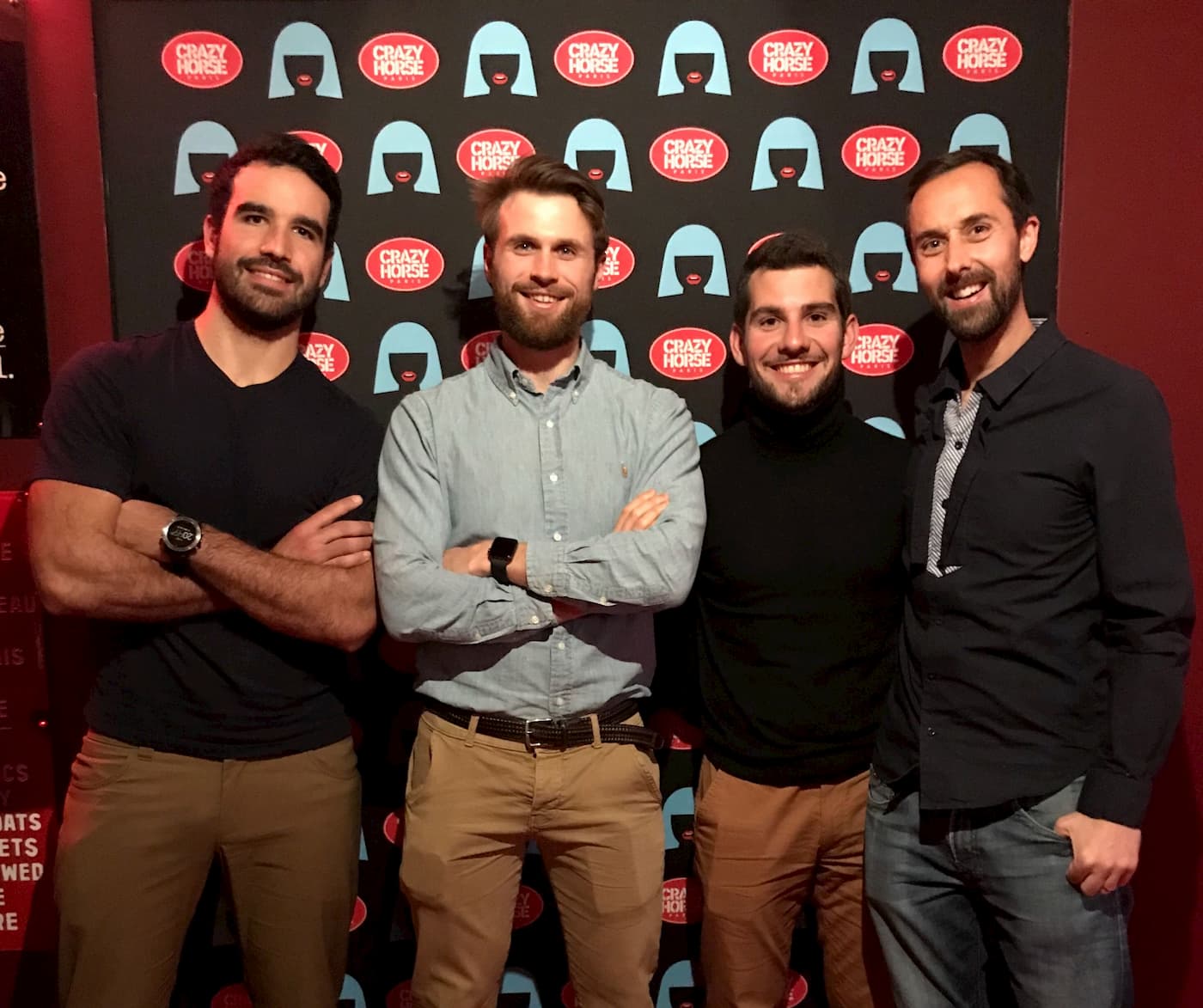 We believe that companies must never be created to enrich anybody as a person but enrich our communities and our planet. That's why, at Tepee.pro, we simply share in total transparency what we do with our Economics to inspire, share best practices and at the same time shows how we can still be nowadays humble and sustainable businesses.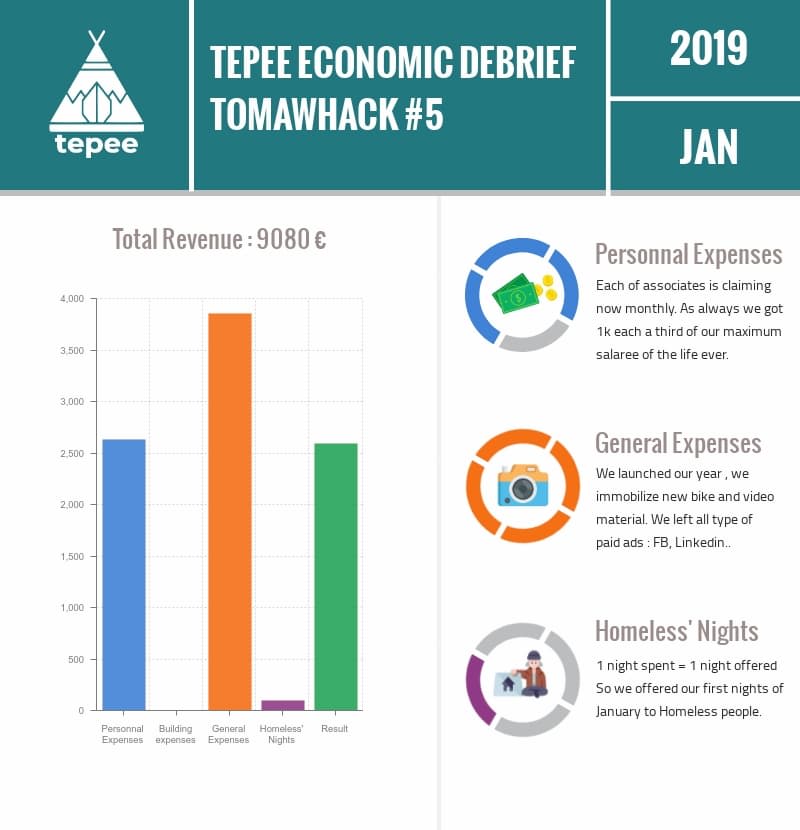 Incomes : New business model !!
At TEPEE this month we did 9080€.
However end of this month we as a team initiate by our phenomenal Alexandre (when he's awake) a new business model.
A business model that perfectly fits who we are and how we want to make this world a real better place.
Now each night you spent at Tepee will be a night you offer to somebody that do not get roof. In other words, homelesses.
Our business model turned from yearly contribution after your first experience to be charged an average hotel cost of your destination that will benefit local poorly housed. Could be homeless people or families in precarious housing situations.
For example one of our users went to Lille for business trip and lived Tepee. She received the bill and charged its company 40€ for the night. With this money it benefit local poorly housed in Lille. The more we will be integrated and close to this topic by city the more we will be able to reduce the price of one night for them and increase their comfort too.

Personal Expenses : The 4 Musqueteers
We spent 2603 € this month.
Alexandre Alexis and now Arnaud claimed 1000€. Instead of claiming salary Allan spent his salary in company immobilization as half of them are paid by the associates themselves. Better management to avoid to get charged twice.
This month was the one we set up our ephemeral office in Paris. Mutualising again it cost us something like 400€ each to get both office and housing. All transports in Paris by Bike, food we managed between our networks meeting and preferred to invite people to feel at home and in family. Obviously we did not even live one day the overcrowded mornings' underground.

General Expenses : Time to go to 0
We spent 3855 € this month.
Record beaten !!! Indeed we immobilise our new video material cost and new bicycle, core item of our work.
In addition we exceed the average cause we launched our year . We finally kept our promise and remove all paid ads on Facebook and unnecessary Linkedin premium accounts. Long life to monthly membership and not yearly upfront ones !!

We still need to manage Emailing as we did not suceed to remove Mailchimp this month. Still some irreplaceable features.

Homeless' nights : The beginnning
1 night spent with Tepee = 1 night offered to some pourly housed
Nights were spent out of our current business model with the company Decathlon, so nights offered !!!
Will tell you more this month as February started already intense. From now there is a great article for this.
Summary
January has been a month of Management where we started with our candidates of the Yakari Program, students of the IPAG Business School but at the same time where we build our company culture to the next stages with Welcome to the Jungle, launch our year and get strong strategical consolidation between associates. It has been a month of sharing and networking and getting inspired of entrepreneurship perfect moment to reopen every topic, from sales to business model mainly.

What's February will reveal ? Associates once again splitted on the 4 corners of Europe.
Budget restrictions of our main partner Decathlon will be removed, business travels will boom as it already started. Best occasion to observe and tinker all our new version improvements. We will accelerate on recruitment in order attract the beststo the playfield that reveal them.