Tomawhack #4 - Debrief December 2018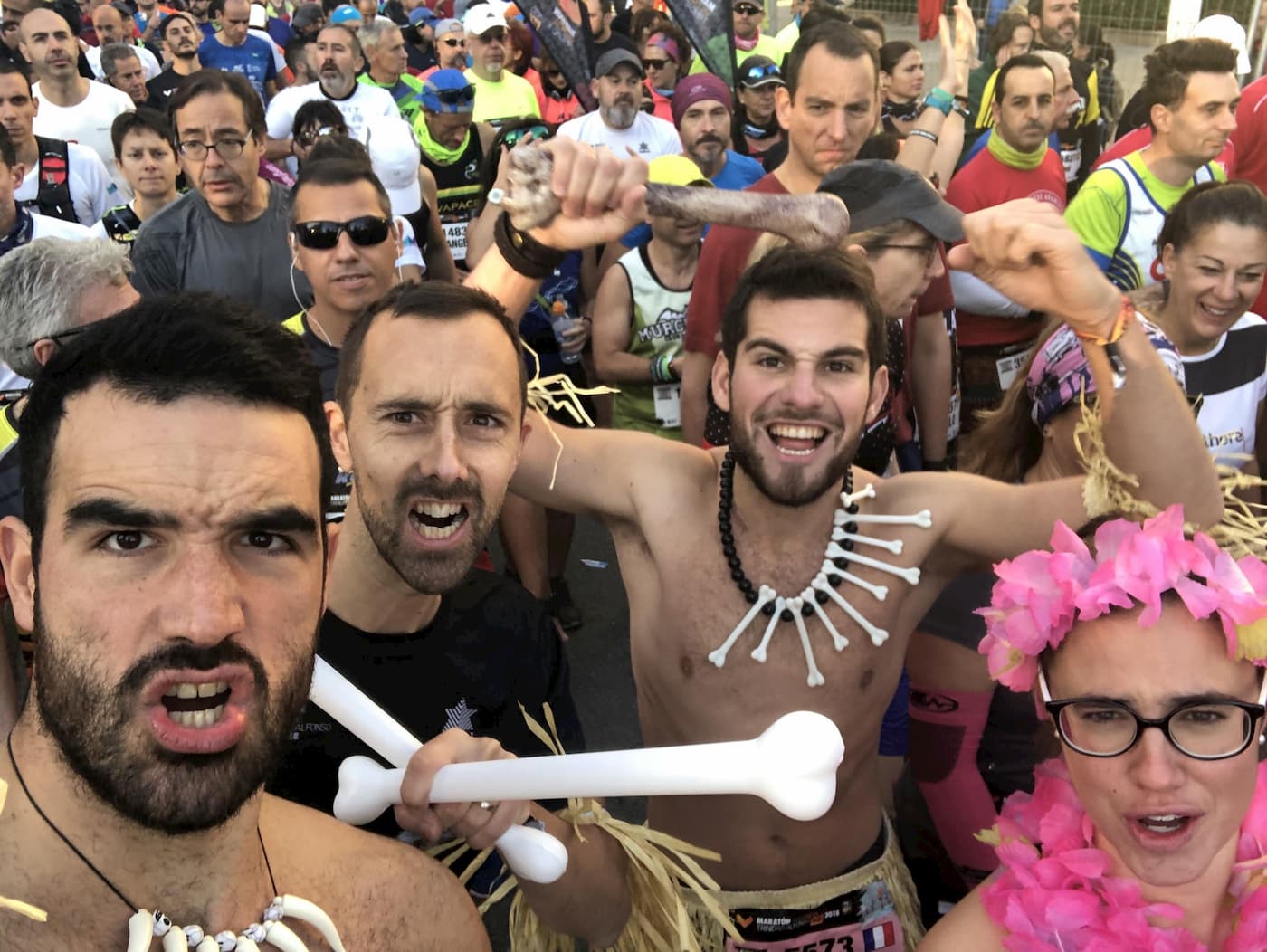 We believe that companies must never be created to enrich anybody as a person but enrich our communities and our planet. That's why, at Tepee.pro, we simply share in total transparency what we do with our Economics to inspire, share best practices and at the same time shows how we can still be nowadays humble and sustainable businesses.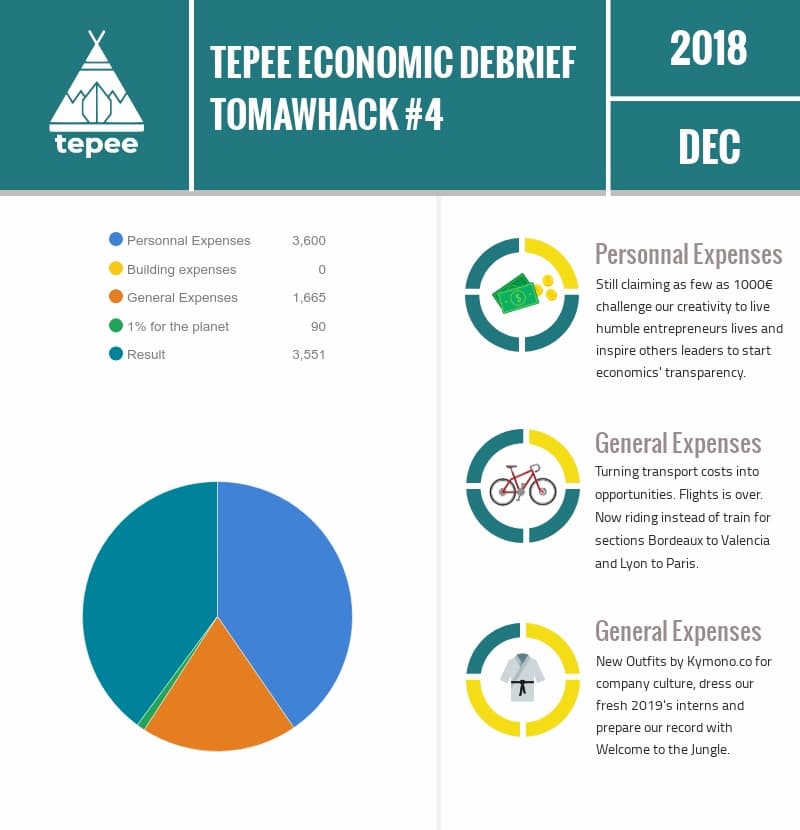 Incomes : Keep customer centric.
At TEPEE this month we did 8906€. Our business model think on long perspective.
As you know users get their first guest experience as free and then choose a contribution between 12 and 180€ yearly. Host experiences will be always free. Choosing this business model define that we are customer centric first and require us as entrepreneur to think on long term.
Concretely the time delay between two business trips could vary from 1 week to 1 year. We could be under pressure and decide to make people pay straight, however it will be the best decision to damage users and prioritise capital.
So keeping on our growth will result to organically increase our incomes as the only ones that will end are the ones that tried and thought relevant our product and service.
Personal Expenses : Highway to hell
We spent 3600€ this month.
Alexandre and Allan claimed 1000€. Alexis due to the validation of the ARCEclaimed 1600€, what was due by 2019. We keep going on our pace to reach our maximum salary of 3000€ per month that we wrote on our company status.

However we aim to demonstrate that mutualising can make us owe the same already : We worked remotely on the collaborative place of Spores Homes in Spain for 15 days. We payed by skills there. We moved there by bike with the team which result to mutualise all our costs : foods, couch and avoid unnecessary costs like petrol, flights, insurances.

General Expenses : Time to go to 0
We spent 1755 € this month.
We are leaving slowly all our costs to maximise and show the power of Freepreneurship.
For e.g we decreased this month by 33% again what we paid for Ads.
This month we aim to leave our email software Mailchimp and remove 150€ monthly which result to around 2k per year. We will export all our lists to Gmail diffusion lists, it's what you get bill for on Mailchimp. We will keep designing on Mailchimp then sending a test email and Forwarding from your Gmail keep the design, just need to paste the list you wish to send it and done ?.
Next month we remove the Allan's LinkedIn Premium Account. Don't we get enough ideas to equal InMails' benefit ?
We still projecting ourself always furthermore with transport : we turned even trains by biking. It's mostly freezing outside on that period and crazy to bike right ? Don't you think that cold rides by teams can teach you something ?

1% for the planet : Run Eco Team Lille (0km from us)
We decided not to belong to the "official" 1% For The Planet organisation cause there is not enough visibility for us regarding Europeans or international initiatives and entrepreneurs. However we totally share the purpose of this decision so we decide to serve local first.
This month we chose to give 1% of our sales (almost 90€) to Run Eco Team Lille . What do they do ?
Those amazing guys are running all Lille while removing garbage and letting our sport place and nature a pleasant and colourful places. Never forget : 1 RUN = 1 GARBAGE . Why don't you start to run with them in 2019 ?

Summary
December has been consolidating our willing to demonstrate that Entrepreneuring is nothing dependant to capital but to enthusiasm, time and competences.
Also bring our product to the next step ready to open 2019 as deserved.
Well done again to our fresh new associate Alex that hit the target of our 6 month associate process ?!!!

What's January will reveal ? Welcome to Paris, where business travel is something huge. Where network, partnerships and main company offices take places.
Where we trusted on Welcome to the Jungle to spread our company culture everywhere .
We also welcome there Ines, Eva and Nico , our fresh interns from the IPAG Business School .