TomawhacK #1 - Debrief September 2018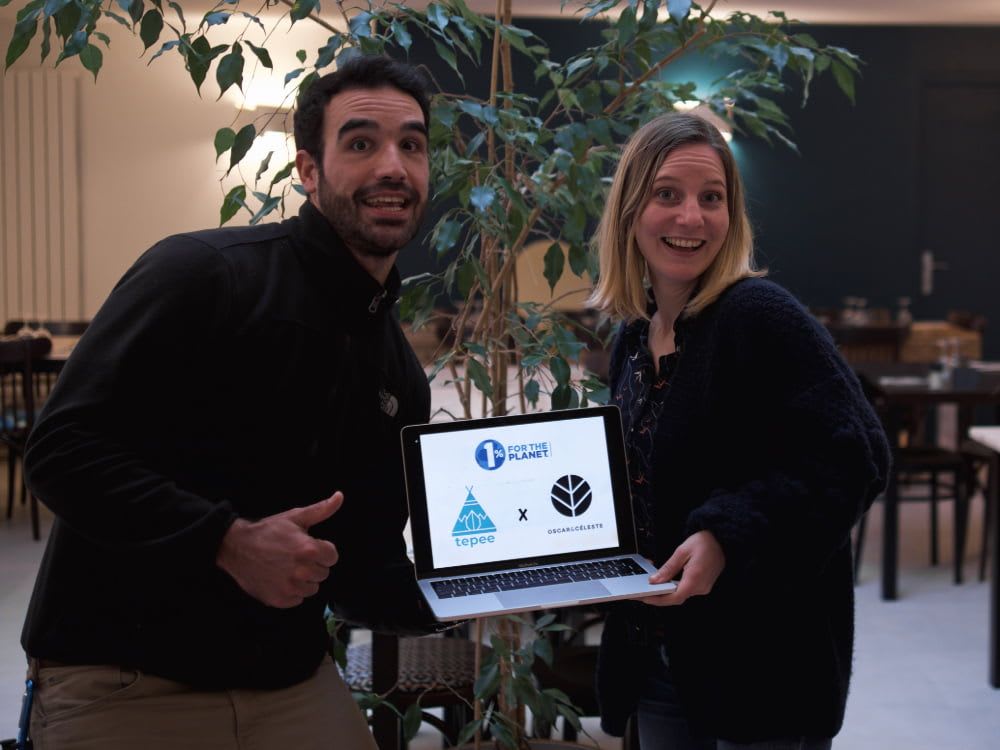 We believe that companies must never be created to enrich anybody as a person but enrich our communities and our planet. That's why, at Tepee, we simply share in total transparency what we do with our Economics to inspire, share best practices and at the same time shows how we can still be nowadays humble and sustainable businesses.

INCOMES
At TEPEE this month by our B2B Business Model we did 8947€.
With our B2C Business Model we did 0 €. Indeed platform was not opened yet.

To remind you at Tepee your first experience as Guest is free then you contribute to whatever you want to help us to be sustainable. From 12€ year to 150€. There is a minimum to make it affordable to everybody and a maximum to let our user understand that we want to play collaboratively.

EXPENSES
Personal Expenses (Salaries, staff taxes, bonuses, dividends...)
We spent 1200€ this month. Alexandre is payed 1200€ per month as a freelance. We decided in our status to do not get any employees at Tepee. We left ourself from this unfair status so we did not want to duplicate the same mistakes in our company. We decided to get exclusively associates whoever work for us and he/she is not student.
The process is quite simple : 6 month freelancing with each 2 month debrief with YES/NO by each associate. 100% YES on the last meeting open you this status.
With equal power and capital like the others.
Alexis and Allan were not paid this month cause they get their last wages by Decathlon.
Arnaud do not get anything cause we decided that all associates will own the same at Tepee.
Additionally at Tepee we signed in our status for a maximum salary of 3000€/month.
We are clearly far from that nowadays ;)
Building Expenses (Rental offices, energy, cleaning staff, maintenance, building taxes...)
Is it compulsory to get personal office when you start ? When you get bigger ?
We spent 0€ this month. Our company culture promote the total freedom, trust and humility inside our company and between associates. Then we do not get any office, there is already enough beautiful places in the world to work on. It's not to save. It's a part of our culture and we believe to keep it like that as far as large we will be.
General Expenses (Fournitures, security staff, depreciations, marketing, travel expenses...)
We spent 102.45 € this month. We only pay Heroku (64€) our historical cloud platform which host tepee.pro and our Gsuite (28€) for @tepee.pro . Sometimes you think that a platform cost millions, it doesn't. Good tips from our dear Alexis to avoid to spend on our new cloud platform Google clouds. When subscribing, you get 300$ free, but if you select the startup's program they allocate you a free (we got for example 1000$). If you get the chance to be linked to an incubator partner of Google you may get more. We got several fees on banks due to foreign Europe suppliers too.

1% for the planet - Oscar et Celeste - Tourcoing (15km from us)
We decided not to belong to the "official" 1% For The Planet organisation cause there is not enough visibility for us regarding Europeans initiatives and entrepreneurs. However we totally share the purpose of this decision.
This month we chose to give 1% of our sales which is 89.47€ to Oscar&Celeste. This meaningful business leaded by Marion Tesson use fruits and vegetables exclusively from biological agriculture. In addition to care of ourselves they do their maximum to care about the planet. Original receipts follow the seasons and respect the maturity of the fruit and vegetables in order to obtain the best taste ever !

SUMMARY
We keep in advance capital cause there is a lot of thing to come. October is the month of our Tepee official Launch (the 18th). Which include fees for managing Events but at the same time global fees that could be marketing contents, ads if we decide to do (even if we love to say use fully the potential of free with your neurons before...). We already planned our Final Year meeting in Valencia for the marathon the 3rd of December (if you want to join us feel free to contact me, we even got free accommodation for you in a meaningful social business, Spores Homes).