OUR PRICING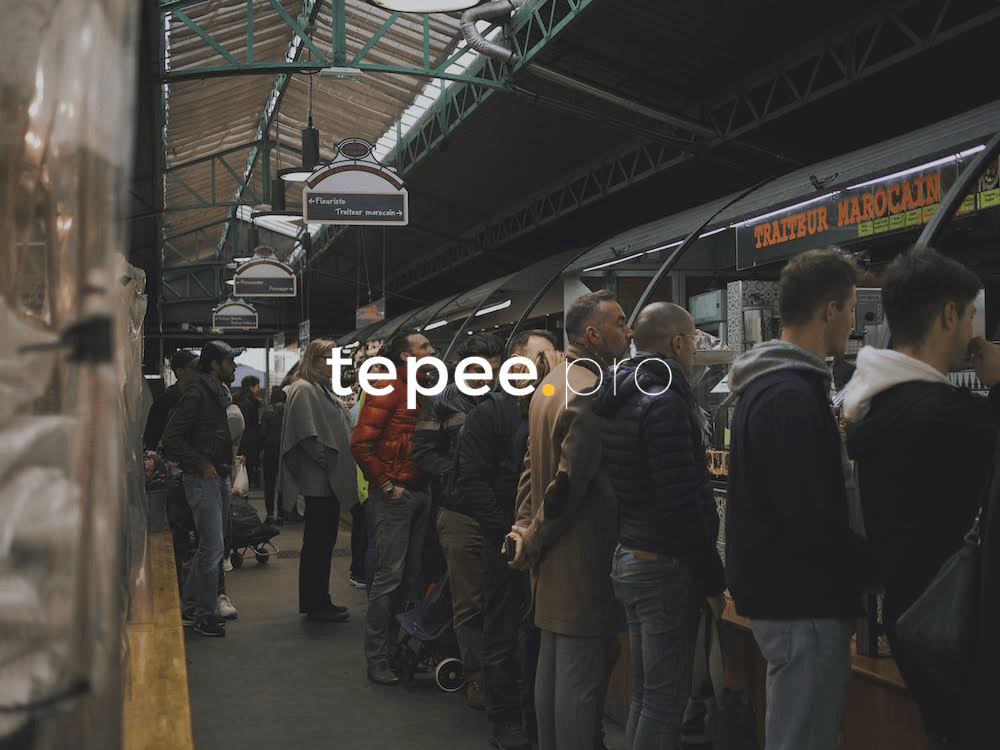 If you book your business trip on tepee.pro today you'll be charged 50 euros per night.
But what's behind these 50€ ?
It should allow us to support a night of hospitality for a homeless person or family locally. That's the deal, when you book one night on tepee.pro we offer the same night to a person in need.

The cost per night of a sustaining accommodation in a rented apartment turns around 25€ in most cities but it implies a considerable income of nights booked to us to garantee we can put someone in a private home for at least some months. While hostels and low-budget hotels allow us to provide emergency & punctual help, it costs us 27€ to book the night plus the time we spend in the streets and at the reception to make it happen. See our struggle ?

Thus over the 50€ we perceive for each night booked we pay around 10€ of taxes straight to the French state, because we're honest guys and don't trick the system !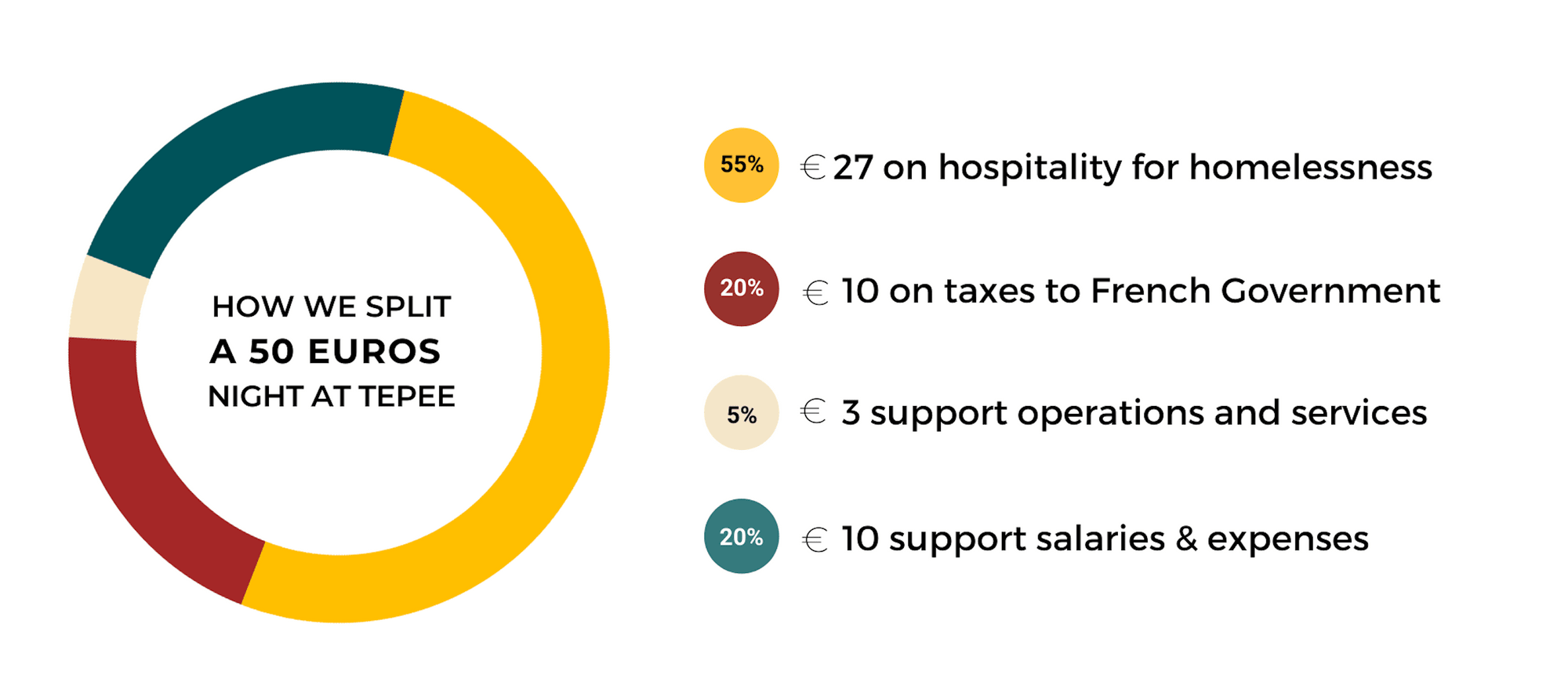 How does this compare to other hotels ?
It's half of the average hotel night budget for a business stay in most western European cities. The majority of the comfortable Urban Guesthouses and Airbnb's will charge you 60 to 90€ for a single night stay in the same destinations.
From the data our early partners companies (major international retailers) give us, their employees tend to spend 80 to 120€ for a hotel night in countries like France, Germany, England, Netherlands, Italy...
Most recent partners (consulting firms, law agencies) have a daily budget for business nights of 250-300€
There's another major point about commodities. When you stay in a hotel -often outside the city center- you must get a taxi to move and get transported to your office/workplace and will pick the closest restaurants for diner. These cost range from others 20 to 60 euros per day of the stay.
While your Tepee host is most of the time living in downtown area (because that's what local tend to do) or at least will know the best way of moving around and the local addresses to grab a valuable supper, you have chances that these costs disappear !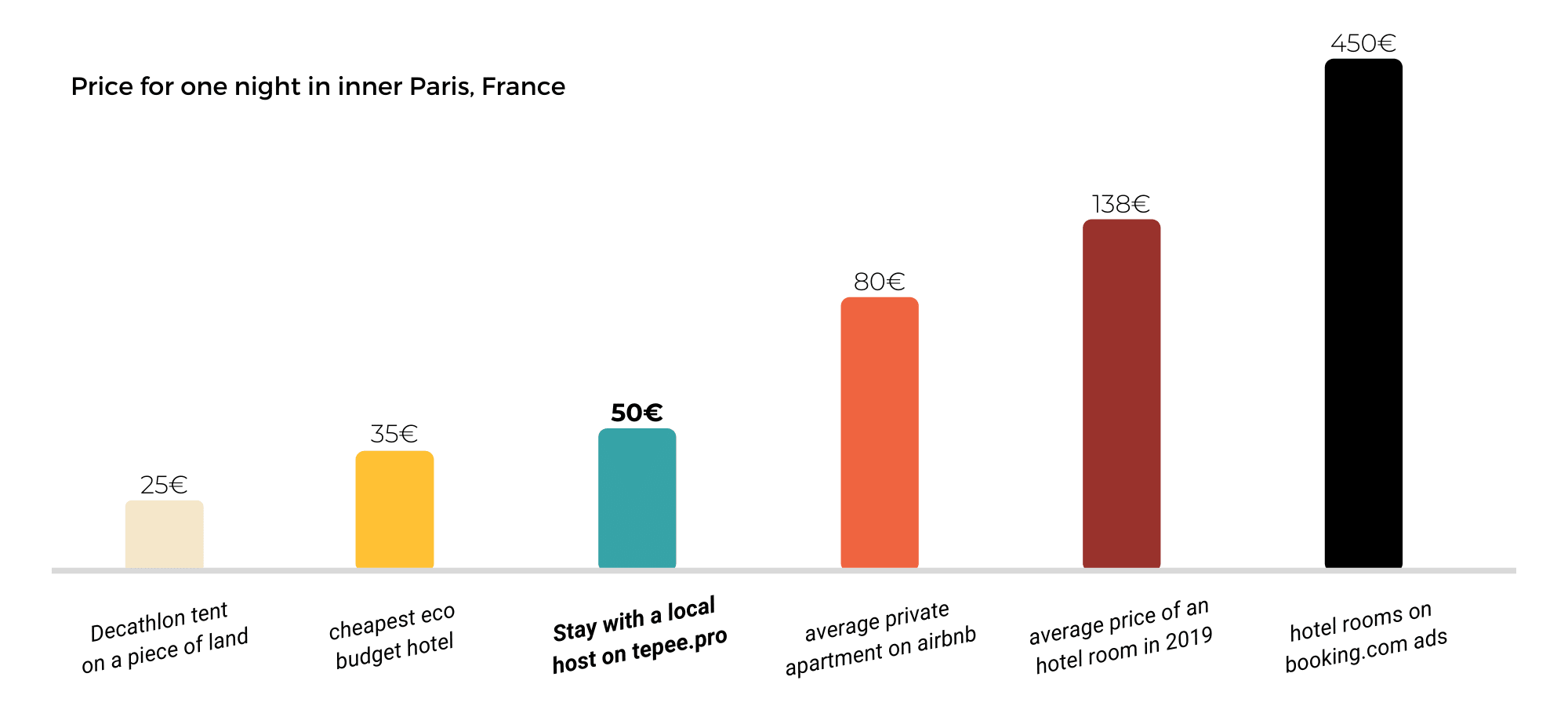 Alright, what if I go on business trip to Asia ?
We aim to be locally relevant and have a custom price for every destination.
As today the majority of the business trips we cover with tepee are located in Europe, we focus on this region first. By the end of 2020 we wish to have a specific price for every region of the world that matches local accommodation costs to stay among the most affordable travel solutions.

Finally, you may remember that ...
You don't pay for a room, a comfort, a service. You don't pay at all !
Your company pays. It pays to help people, to solve poverty, to have a concrete impact, to improve the way it spends money and reduce ressources polarization.

Don't expect a queen size bed, a fresh breakfast and a room service.
Let it go, let you go.
That's not on the list but if your host lives in a Palace with a private jacuzzi in the room, lucky you ! Give us the tip and we'll go visit it on our next travel ourselves.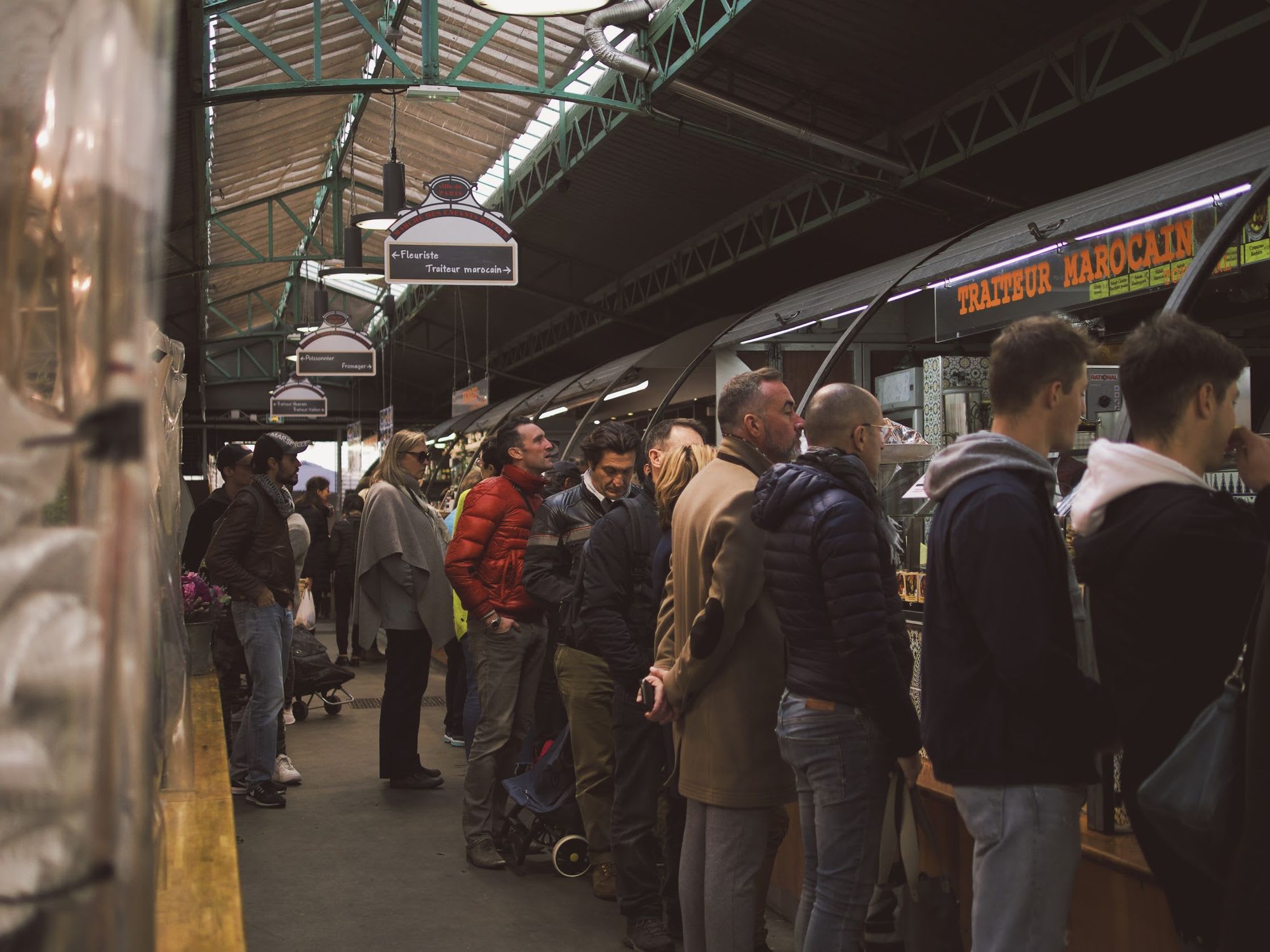 But get ready because...
Most of the time, your host will treat you even better, with more attention, caring, consideration and love than any high-end luxury hotel room service could do.
Because it's a real person, doing it for the sake of helping you, helping others, meeting you. Not for a paycheck.
You'll be welcomed as family or at least as a friend. You'll experience the best of the local culture, the best of someone's kindness.
It's worth millions times what a hotel room is, it doesn't even have a price. The only thing that has a price, a cost, is the room we will offer to a homeless person thanks to you.

Start saving on your travel budget and book your next trip on tepee.pro !