Meet Manon, host in Bordeaux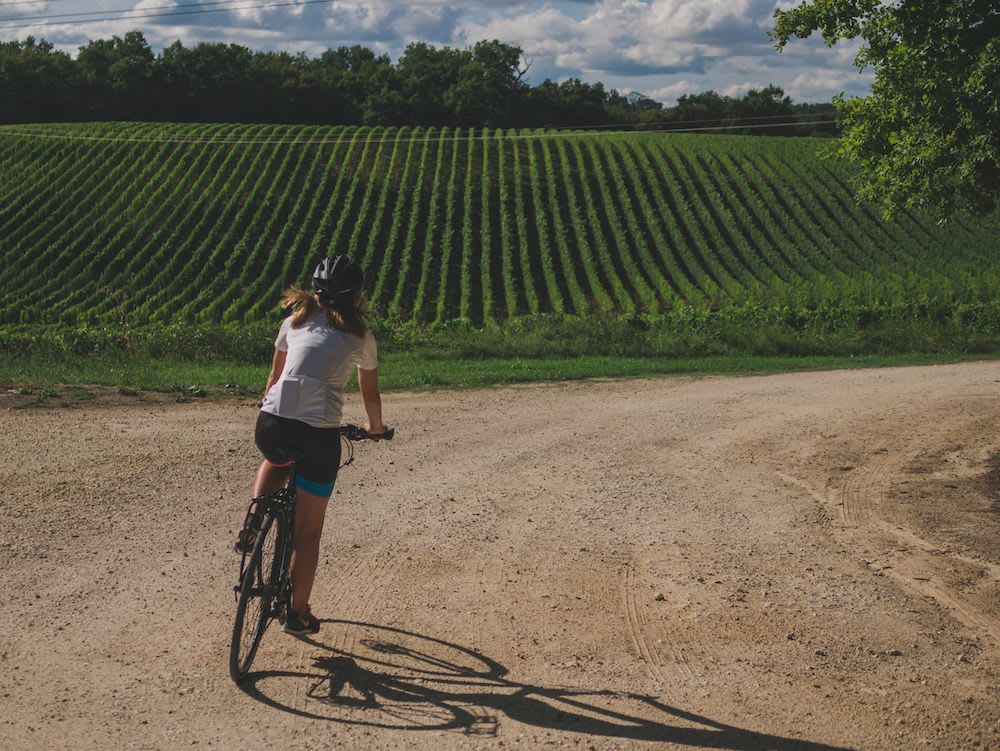 At Tepee, we create and sustain special relationships with our hosts and travellers. That way when we talk about them & their story, we just have to write down memories and tell you about the personality we met by ourselves.
On the first time Manon hosted me while I was on a business trip in Bordeaux, I discovered a new part of the city, one I've never walk to and didn't even know about.
Further away from the crowded center & commercial districts stands the Right Shore on the eastern part of the city, home for quiet parks, alternative places such as Darwin and even local breweries.
From there I knew I was with the right person to go beyond my previous experiences of Bordeaux, I knew I was going to have a unique stay there !
Dinner time approached so Manon brought us through the cute & tiny streets of the historical town, passed the Saint-Michel's Church and it's lively square to finally reach some of her favorites shops. One is  JULO - a fine wineshop - where you get the best pieces of advice to marry foods & beverages and we left it with all we needed for the evening's cooking session. It was then time to rest the legs, pull up our sleeves, grab a pan and our best appetite.
Feed your body well, and don't forget to feed your brain !
There's no risk you miss it when staying at Manon's home. She has plenty stories to tell you about travelling either abroad or in the region she lives in.
She's currently tackling Sylvain Tesson's work - a famous adventurer & travel writer - who just released a book about the inner benefits & connections happenings when you explore your close environments instead of traveling 10 thousands miles away.

Also, she recently discovered the numerous pleasures of travelling by bicycle, riding the 500 kilometres between Paris and The Mont Saint Michel (one of France treasures) before finally buying her own bicycle and being able to ride from her Home up to the beach of Arcachon without consuming any fuel except the breakfast she ate in the morning. That's her smart move to stay fit and preserve her environment ??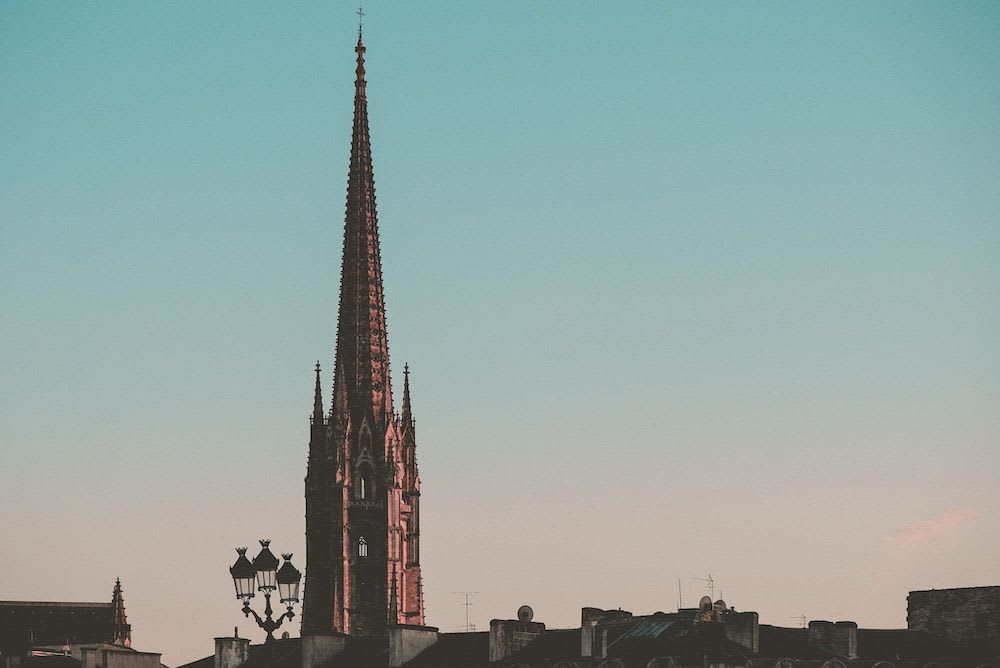 Practical yes, and especially enjoyable !
Beside the fact that Manon lives in the very center of Bordeaux where everything is a few steps away, close enough to the train station so I didn't have to take any buses and the beautiful view from her 3rd floor balcony, I decided to stay with her because of her attraits for adventure and I knew I wouldn't have a boring stay.

Next day, we were both on our bicycles after a shortened work day (who wants to be in an office after 4 pm anyway ?) and heading east to visit the Wineyards and Castles of the region. We encountered 50 kilometres of bike lanes, sun rays and a little bit of uphills and a well deserved panoramic view of the metropolitan area.

Unfortunately, we forgot to take any luggages with us so we weren't able to bring back home some of these glass bottles filled with the tasty reddish beverage.
It's better to drink water after an effort anyway !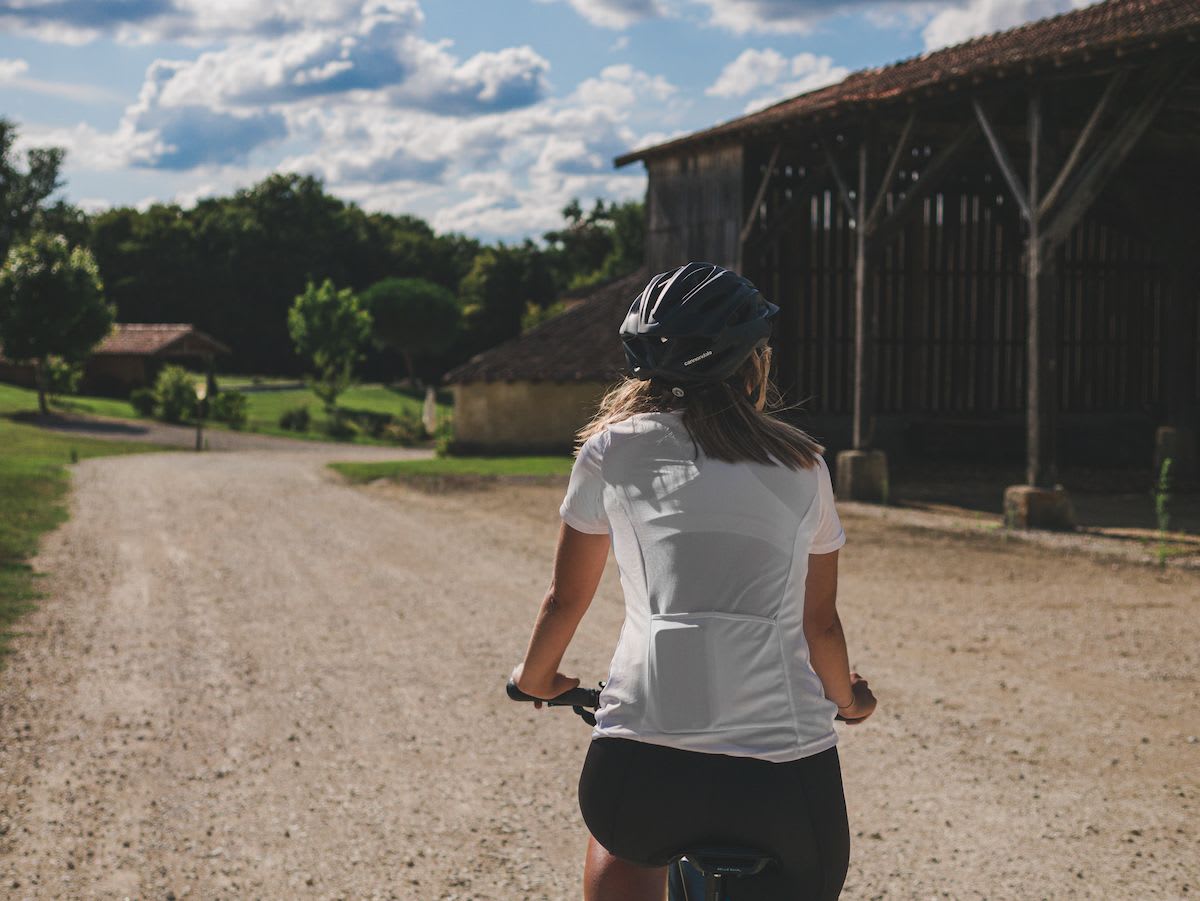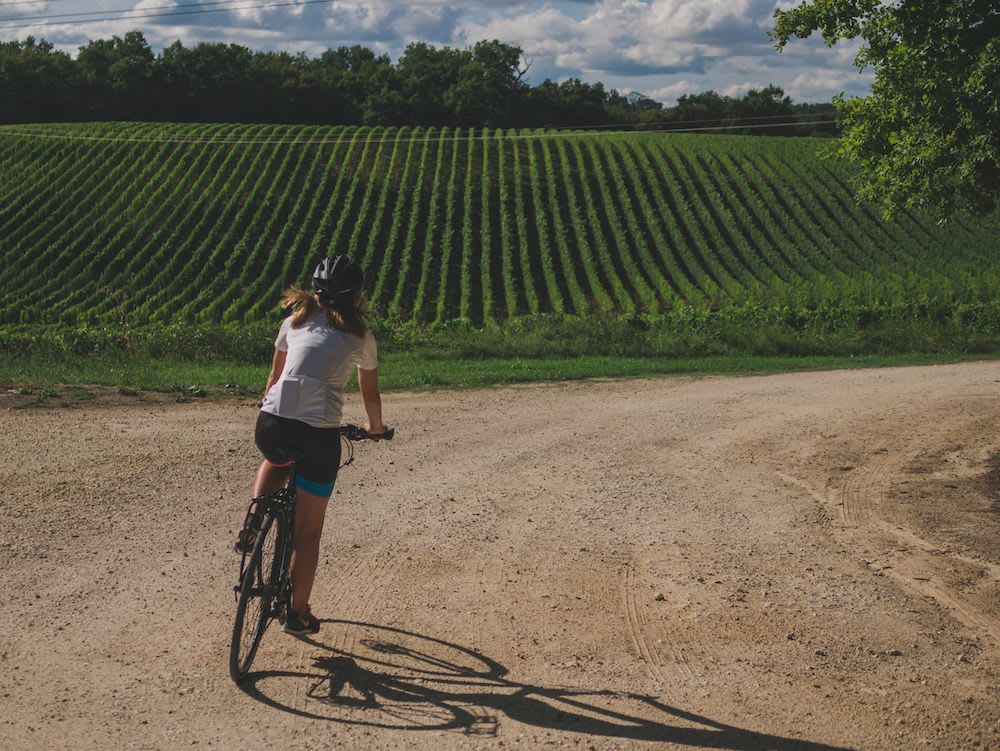 I personally can't wait for my next trip to Bordeaux and the amazing moments awaiting me there but until it happens, I'm sure Manon will be delighted to have you home and offer you a similar treatment.
Discover more travelling stories with local hosts on our instagram @tepee.pro