Learn by experience, learn for real
What they'll never teach you not even at the world's most prestigious universities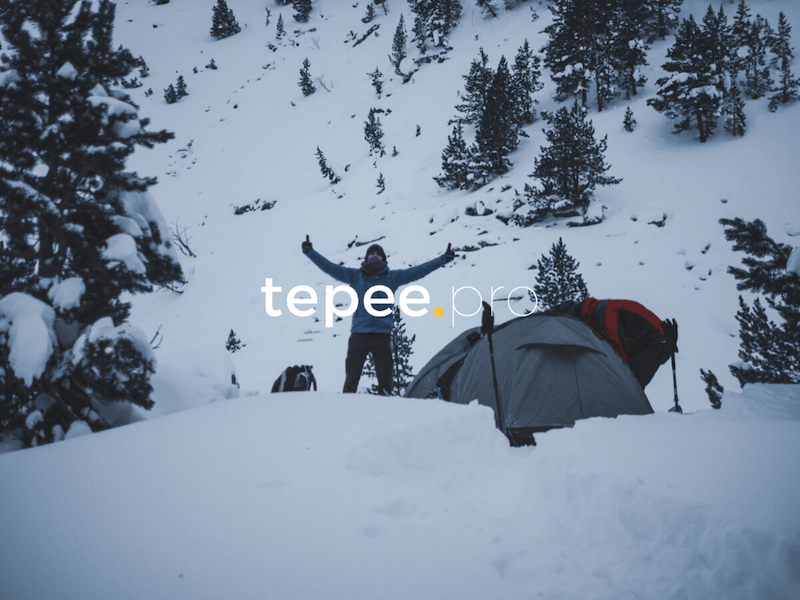 It's done! Finally! I made it!
I was gratefully thinking as I watched while Allan –our expedition leader– defrost the windshield, back in the SUV.
There, after spending 24 hours in the cold winter weather of the French Pyrenees, I realised the many learnings I got thanks to this experience.
Your plan is more complex than what you imagine
Achieving something demand way more than planning. In every situation in life, you should be physically and mentally ready to face with the unexpected.
Our plan was delivered in a very clear way: each of us were going on a 30 km hiking trail loop (with a maximum elevation of 2000 m), walking with snow rackets and carrying  a full 50 liters backpack that contained water, camping equipment, food, medicines, supplies and everything else you will ever need to survive during 3 days in the mountains.
The weather forecast during these days included both rain and snow, expecting a total snowfall amount from 10 to 15 cm per day. As if it wasn't already enough, this cake still have room to a cherry on the top: The expected temperature range during the whole experience was between -1 to -13ºC.
Even though it sounds crazy for an amateur like me (and the most of us), we were all aware enough of all these challenges way before we agreed to participate. We had all acquired high quality performance gear, and have done some training on our own to prepare for the D-day.
Suddenly, there we are all together the night before, surrounded by the pure air of the mountains, sharing an amazing feast for our last supper, telling jokes, taking pictures, having fun, enjoying those beautiful 25ºC from the calefaction, going to bed early in the evening and resting in a queen size comfortable bed for 8 straight hours.
Next morning arrived. We have finally arrived by car to the starting point around 12:00 and now I am figuring out how to put on a snow racket for the first time in my life. What could I say, it looks fun.
Six and a half hours after this picture was taken, we decided to set our tents out in order to stay safe even though we could not even make it to our first checkpoint.
Choosing wisely
Let's try something. Reorder the following list by the most important reasons you usually consider to make a decision:
Knowledge
Instinct
Research
A friend's advice
References to books or movies
Previous experience
So far so good? Now, what would you answer if you are in the middle of a life-death situation where you are not able to take the time to review each consideration? Would you be able to decide for yourself? for others? would you prefer to leave this responsibility on someone else's hands?
"The key is to remain calm under pressure, trust the team you have built, and use the data available to make the best possible decisions. Having a little faith doesn't hurt either" — Brent Gleeson
Pretty easy to say coming from a former US Navy SEAL, right?
Back in the middle of nowhere, the warnings were true. Snow from previous days had covered the pathways leaving no trace to follow. Still, we walked opening our way in the virgin surface of the mountain. After an hour or so, snow started to fall and with that, lower visibility leading to a few tumbles and falls.
Five hours of non-stopping walking later, the GPS signal was malfunctioning due to the lower reception in the area and we were starting to wander around trying to find our first checkpoint with no success. It's time to make a decision, either we continue searching for the place risking to fall into a hole because of the unpredictable terrain, or we settle down not having reach the place we wanted…
In our case, we all agree in the very beginning of it all that safety will always remain our top priority. According to this, we opened a discussion to decide what to do next. Happily, in a very short time, we all agreed that conditions have been hard enough for Day 1 and we were very close to lose day's natural light which could represent higher risk and exposure for everyone. Plus, setting a camp would help us get warm, eat some food, get rest and recover forces for an earlier start of Day 2. In other words, this was the best way to keep us safe and therefore, the wisest thing to do.

It could always go worst
Once in the camp, we split into pairs per tent. We set the mattress and got into the sleeping bag for about half an hour trying to gain heat. Later, the night meal consisted in grabbing a few pieces of cheese and sausages, a cereal bar and a couple cups of a sweet local liquor. Having finished, we "went to bed" around 8:00 p.m. as we could feel the temperature drop of the night. I tried to relax and find some comfort in the reduce and cold space until I finally closed my eyes.
Great, I'm still alive.
I woke up thinking. I didn't think I was actually going to be able to sleep, yet there I was. I checked the time: 9:30 p.m. I feel my feet frozen, I'm hungry, the temperature outside is -13ºC, and I don't feel like sleeping again. In fact, I felt I had sleep for so long that I don't feel sleepy at all.
After spending about and hour or so between thoughts in my mind, moving around trying to warm up my feet, and my failed attempt of drinking up from my already-frozen water bag, I fell asleep again without even trying.
Seriously? It's only midnight?
How am I gonna stay here for 7 more hours?
I woke up again. Time to pee. I put on my jacket and boots as I mentally prepared to open the tent door repeating a quick mantra: "It's gonna be freezing outside, but it'll be quick". Outside, apart from freezing, the night is quite calm and the sky is very clear, I could recognize several constellations, it's beautiful. I try to be as fast as possible, these are the moments in life were I feel so grateful to be a man and being able to pee standing.
Back in the tent I quickly close the door as I get the sleeping bag again. I'm freezing up. I putting on a second pair of warming socks and gloves and I am completely closing the sleeping bag, leaving only a tiny hole for my eyes to see. What a night, I wonder is everyone else is having a hard time like me. I'm removing my watch to no longer look at the time until tomorrow. Good night… again.
– Alexandre [outside the tent]: Let's go, let's go.
– Me [waking up]: What? Where?
– Alexandre: Back to the van, we are leaving. Let's go!
I look for my watch, it's 7:00 a.m. Night's over, finally! Are we not continuing the program? What happened? I get out as I can, and it's freezing outside, even with all my layers of clothes on. Everyone is rushing to undo the tents and start moving. Apparently I was not the only one who had a bad night. No time for breakfast or anything. The faster you retrieve the tent and save it in your backpack the sooner we will arrive to the car.
And there I felt it, I was not feeling well. It was so cold I can no longer feel my fingers or toes. I feel like I've lost my force, everything was costing me a lot of strength and I'm starting to suffocate. I'm feeling very bad.

Failing is the best teacher
"I've missed more than 9000 shots in my career. I've lost almost 300 games. 26 times, I've been trusted to take the game winning shot and missed. I've failed over and over and over again in my life. And that is why I succeed."
― Michael Jordan
We've left the camp and we are now walking back towards the start point. We might not have accomplished our initial goal but we are all alive and well. Despite of the cold temperature, the landscape is amazing, is not snowing anymore and the sun is shining. The more we move, the faster my muscles start activating and heating up my body temperature. I now feel much better.
As I see the ski station from the distance, I don't feel like I've failed at all. Instead, I feel totally happy. I relax and contemplate the view as I realise success is relative, depending on the viewers perspective. Perhaps if all of us could conform with simpler things in life, the world would be a much equal place for everyone.
Some things are just invaluable: being healthy enough to wake up on another morning, watching the sun reflect on the white mountains, breathing a pure and clean air, being surrounded by people who care for you, hearing the trees move as the wind blows or tasting the fresh water directly from the running from the creek.
Indeed, failing is never a defeat but an new learning opportunity. In my case, the opportunity to realise how successful I already am.


This story was first featured in Medium. Follow Tepee.pro to receive our latest stories updates.