Giovanni & the Secrets of Wines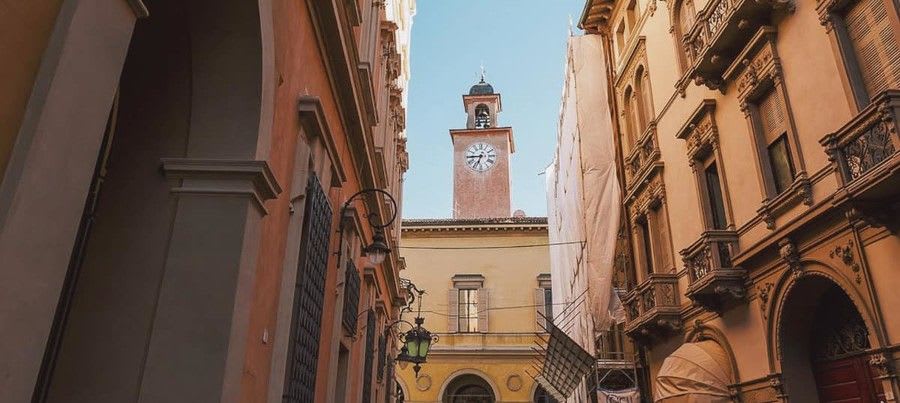 We met Giovanni, tepee host in Italy, for this interview. He lives in Reggio Emilia, colourful city between Milano and Bologna, land of great wines.
CIA BELLO ! CAN YOU INTRODUCE YOURSELF ?
I am a person full of energy, I want to join everything that interest me.
When I see a project I love to understand deeply what it is about.
Love my job. I love surfing, snowboarding, long-boarding... I have a lot of passion with sliding. I love to learn new languages such as Spanish and French currently.
I am studying osteopathy at university, already a "massagator". I love everything about anatomy, mobility, mechanics of the body. Even more applied to the sport. I use to help a lot of people in the field when they suffer injuries. I like to feel useful for them so they don't get stuck and can keep practicing.
HOW DID YOU DISCOVER TEPEE ?
I heard it last April by a teammate in Munich.
YOUR FIRST IMPRESSION OF A COUCHSURFING FOR BUSINESS TRIPS ?
I thought that is amazing… I mean it's f**** amazing !!!
I can share my house with teammates, moments with this person from another country.
I used a lot Couchsurfing. But it's better than Couchsurfing cause we are bit scared about the people that may come to you, you never really know.
At the contrary, knowing I will meet a professional from a certain company, with him.er background and network, reassure me about him.er intentions and personality.
WHAT WAS HOSTING ANNA LIKE ?
It was good. Well I slept on the couch, she took my room and bed.
We shared plenty of time together, our dinner was a great moment, it was really nice.
The day after Alexandre also stayed at my house so that was pleasant time when I taught them a local recipe that we cooked together.
WHAT IS THE BEST MEMORY YOU KEEP ABOUT HOSTING WITH TEPEE ?
After the first day of meeting we were very very tired then we decided to chill on my balcony and I proposed to Anna the wine of my Dad.
My dad is a wine maker so it was really funny because she normally doesn't like so much wine (she prefers beer) but at the end she liked it a lot.
We were having a very relaxing moment and sharing great discussions and laughs.
But maybe you can not write it because we were drinking wine.. ?
Interviewer : Not at all common, this is authentic. We do not mind to be politically correct. We write about authentic experiences. And please listen again what you just told us :
First your dad is a wine maker. Second you made her taste typically local Italian wine that maybe we will never do . Third you care about a local company traveler, offering home and your balcony and time and adapting yourself to her tiredness. Com'on what do you want us to write ?
WOULD YOU RECOMMEND ANNA TO ANOTHER HOST, WHY ?
Absolutely !! Because my house is sometimes a mess. I did not get time to put everything in order. But Anna doesn't care and paid attention on that. She said "oh you know do no worry". She care more of spending good time with her host and friends.
IF YOU HAVE TO LIVE YOUR NEXT TEPEE HOST EXPERIENCE, WHAT WOULD YOU LIKE TO DO DIFFERENTLY ?
Sport together. Because I did not have time to do it. With more anticipation it will great to manage it. I would like to share Longboard or Cycling.
The picture of the Home's . Is it already done maybe, I do not know it ?
HAVE YOU ONLY EXPERIENCE TEPEE AS HOST OR YOU LIVED IT ALSO AS A GUEST?
Only Host.

WHAT KIND OF GUEST DO YOU THINK YOU ARE ?
I think I am the one full of energy, the ones that want to share moment with Hosts, curious about food, sports. If I go to Bogota one days I would like to share Colombian foods..
Interviewer : …yeah Bogota, how clever you are Giovanni.
FINALLY, IF YOU HAD TO SPEAK TO THE WHOLE TEPEE COMMUNITY WHAT WOULD YOU LIKE TO TOLD THEM ?
Stop with Booking.com, stop with Airbnb go with Tepee cause is the best way.
Cause it's sharing, it's not only to visit a place, it's about knowing a culture.
It's the best way to go in deep to the place you are going to.
Ok Booking.com is better because you have the whole space for you, to relax.
But it's much more amazing to share with the people foods, moments, culture.
You can not afford the value of this with money.
Stop to go with Booking.com and Airbnb. Use this opportunity to learn.
This article has been written by Giovanni Beninato