New version on Tepee.pro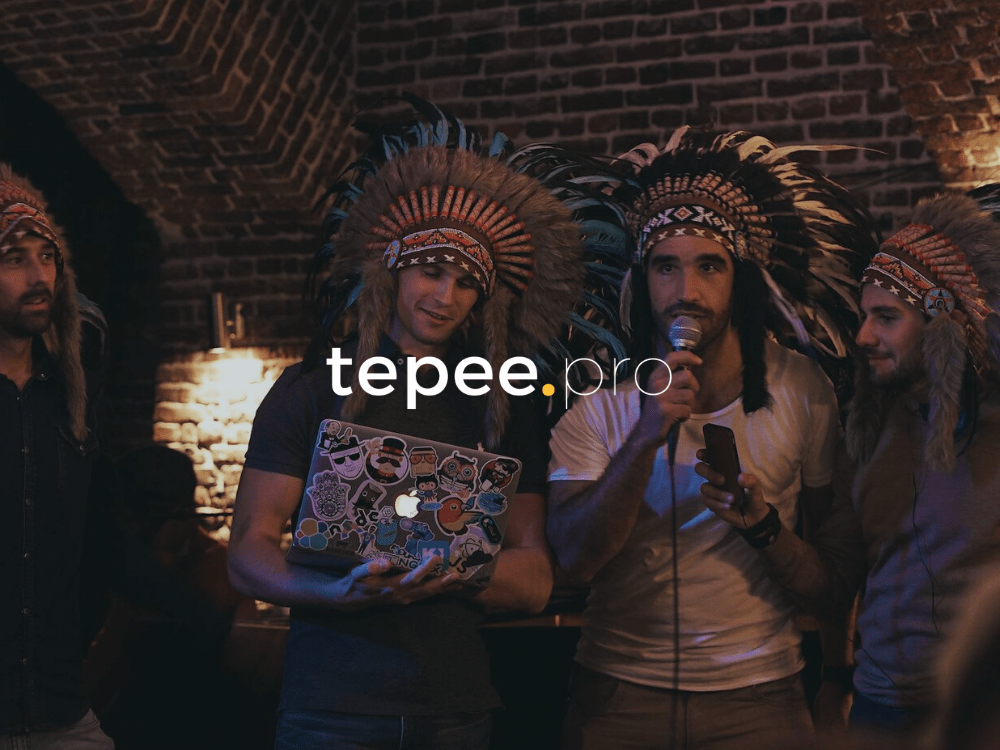 No rest for the tepee.pro Team during this summer, Arnaud and me (Alexis) have been working several weeks to release a brand new version of the app with many features, and hope you will like it!
New App = new link
We decided to split our website in two parts:
www.tepee.pro: will contain all the information about Tepee.pro and the blog posts
app.tepee.pro: will be dedicated to the application part, means search, find a host and manage your bookings and your travels
No worries! You won't see any difference on your side, app will be linked from the website.
Homepage
We thought it was important to remember what's Tepee.pro, our values, how it works and why you should use it!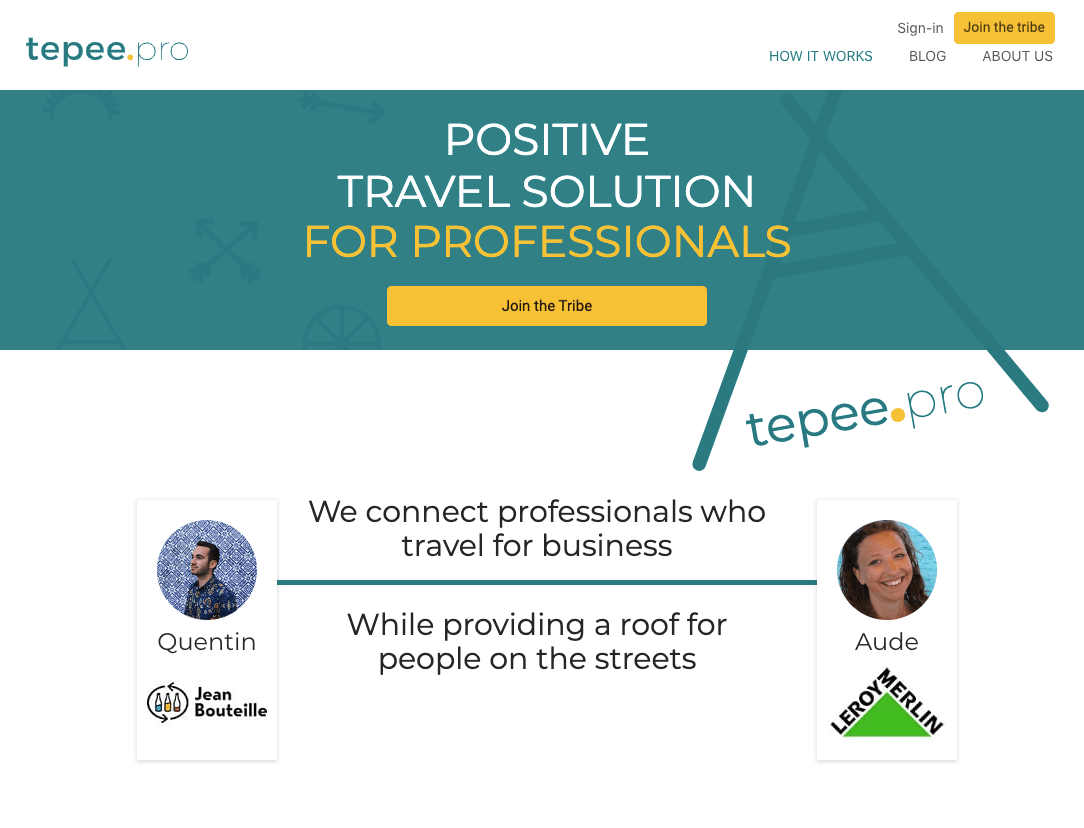 Multi language
Yes, some users reported us it would be nice to have our app available in differents languages so we made it! French ?? and English ?? will be available (Spanish ?? should come soon). Do not hesitate to contact us for each missing translation (support@tepee.pro).
Good to know : Multi language is only available for the Web app right now.
Search users
? Map is back!!! We decided to show a map for a better experience and help our users to find their perfect host ! You can move on the map and reload it to show you the hosts in the current area. ?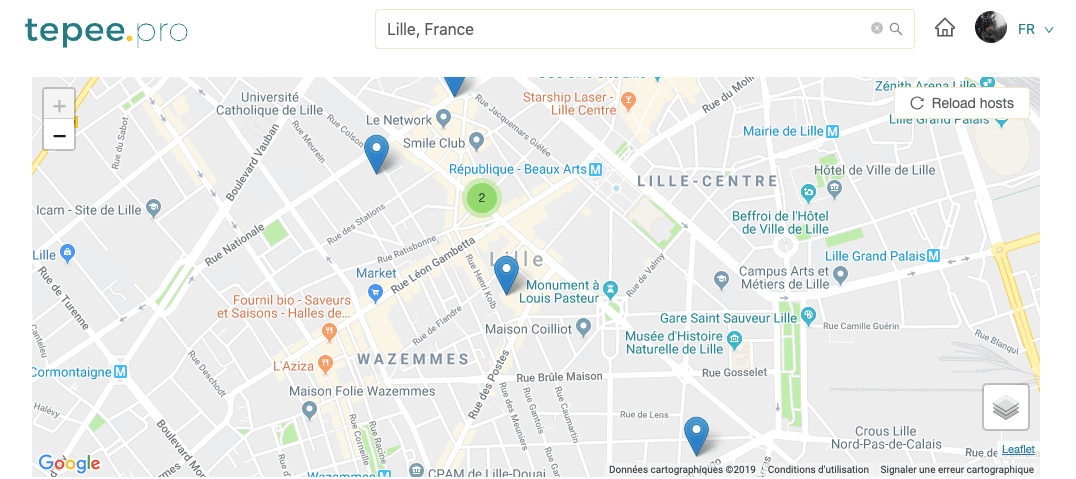 Go to know : All the locations are randomized from the exact location in order to keep privacy of our hosts.
New Booking process
We updated the booking process to fit our new business model. We changed a lot of things on this part, this is how it will work now:
User choose a host and define the dates of the business trip before validating the request.
New features :
 - You can attach a booking to a "Travel" if you already have a booking at the same dates in order to manage it easily.
 - We check for you if the host may not be available before booking (⚠️ Warning message should appear)

After validation you will be redirected to the "Summary Page" in order to confirm the booking and fill your payment informations.
Payment method is registered and the booking is sent to the host when all the informations are corrects.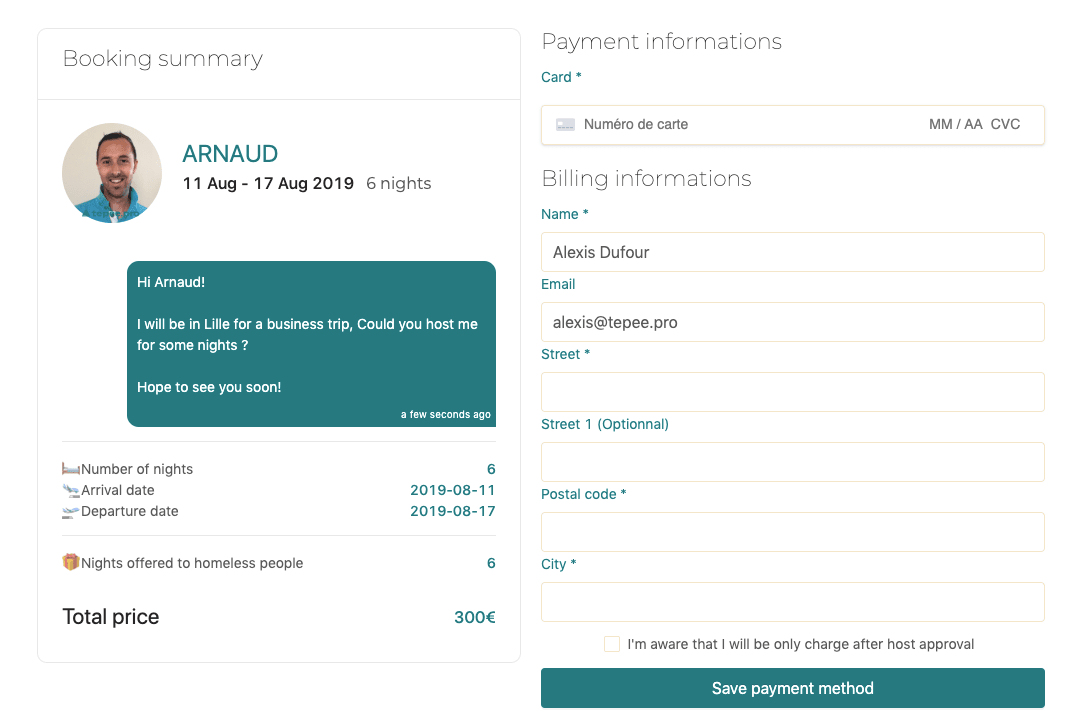 Good to know : You won't be charge until the booking is validated by your host.
Travel & Booking management
Request management :
We noticed our design was not efficient for the requests validation.
Some users get troubles to update the booking because a message wasn't send at the same time. So we fill by a default message and you can update it by yourself if you want to change.
We also changed the position of the nights selection for a better visibility.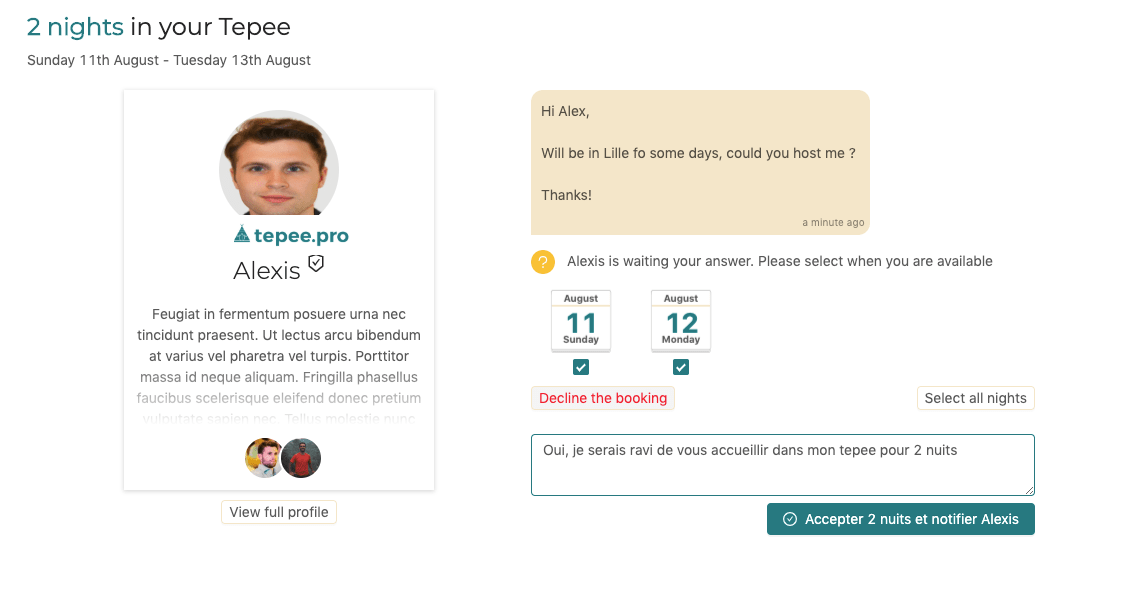 Travel Management :
As said previously you can link different bookings to the same travel if they are in the same range of date.
So now we display all the bookings and their status.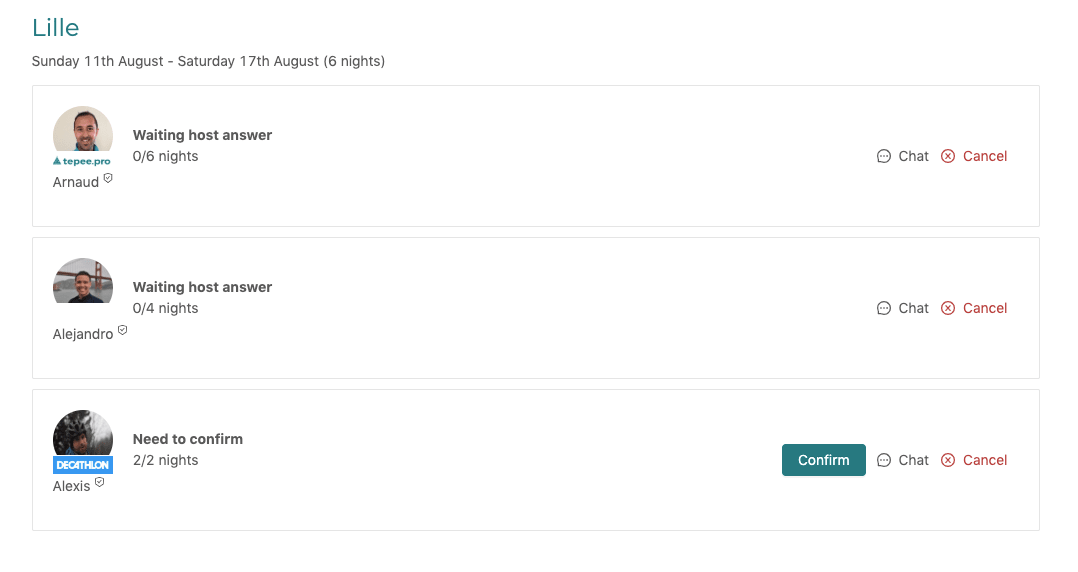 If you need to send message to your host, you just need to click on the button "? chat" and the chat will appear on the right.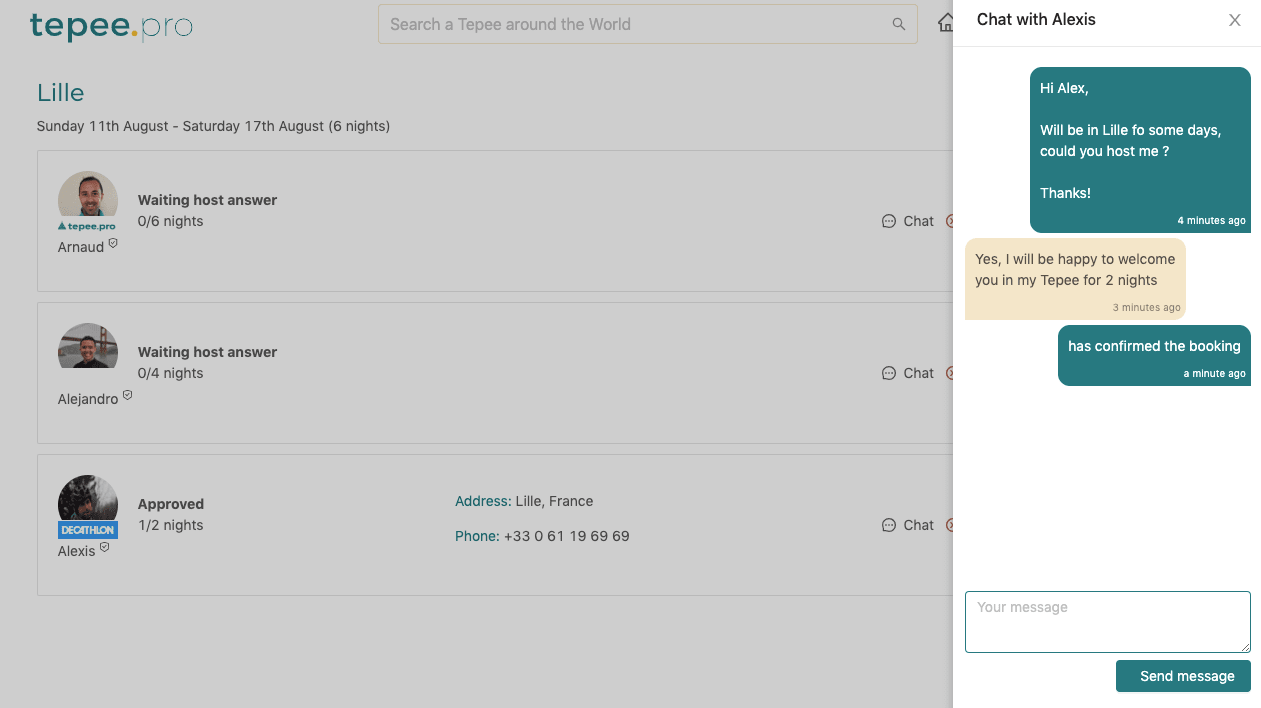 Once a host has answered a booking, you can confirm the nights you will stay. Once you confirm the booking, the payment will be proceeded (And only at this time).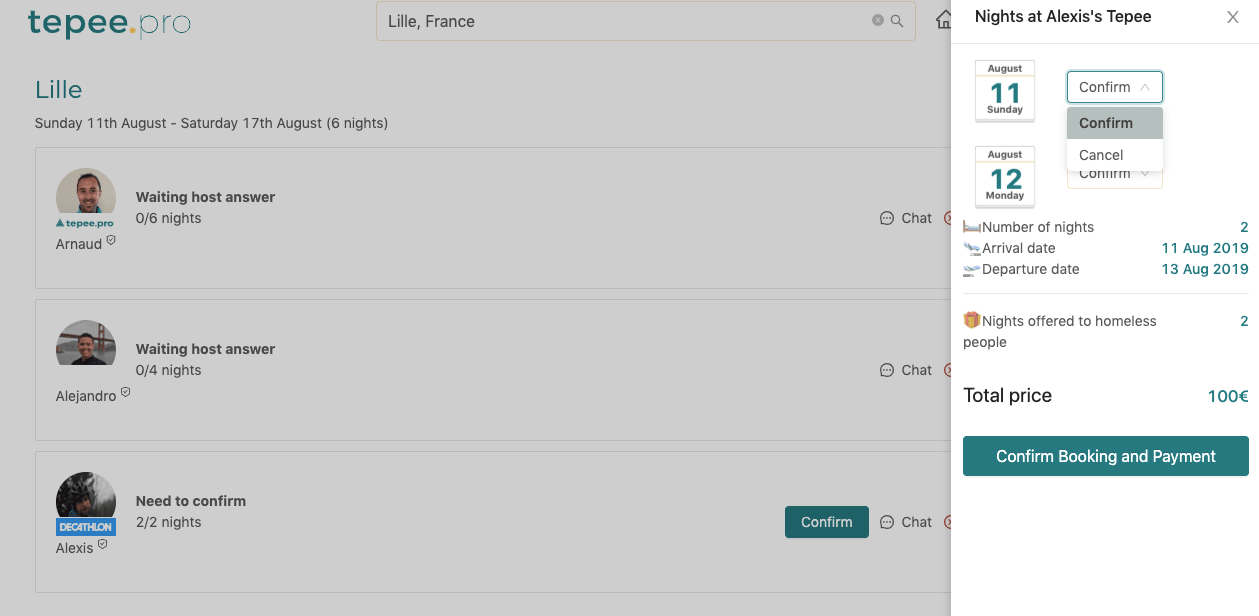 Once booking is confirmed on both sides we will display address and phone number of your host (⚠️If the host filled it). Otherwise you can still contact him on the chat messaging. And don't forget to cancel your others bookings if needed. ?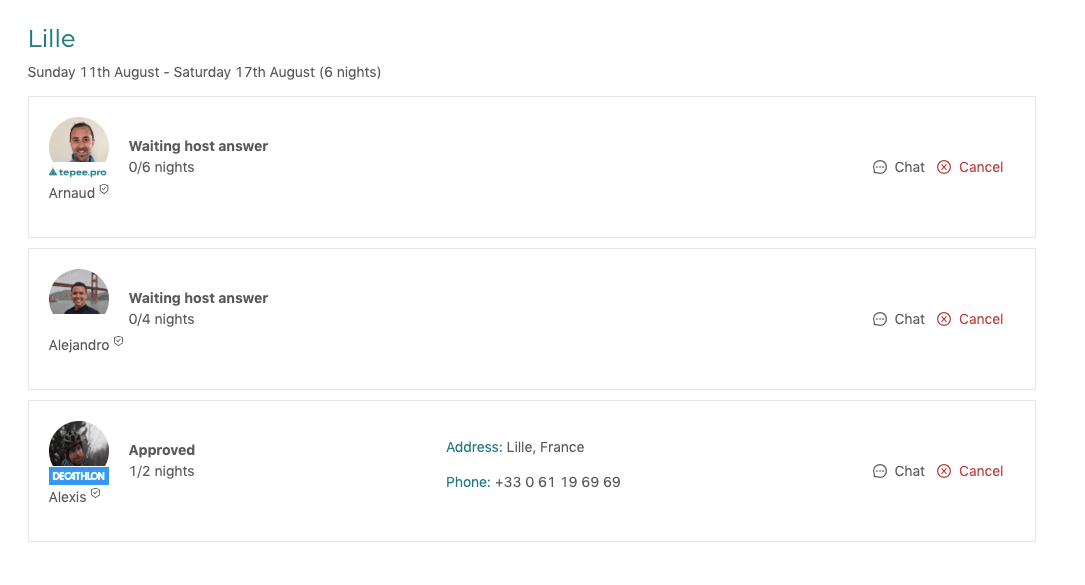 Profile management
When you access to your profile edition, you get a global view of your profile status and what's missing for having the best profile on Tepee.pro. ?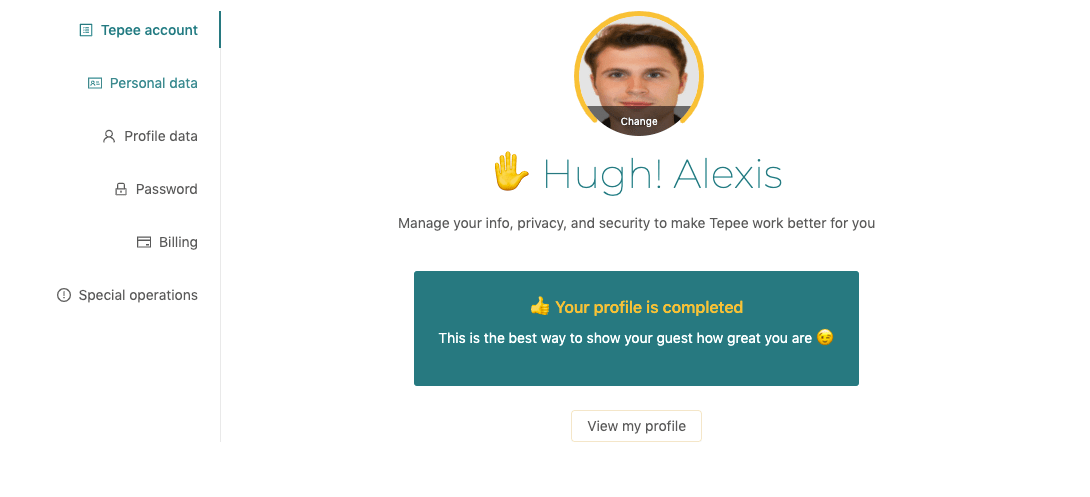 After each booking confirmation, a payment will be proceeded. Then you will find it in the billing tab. You will be able to ask the invoice in order to get reimbursed by your company.

Good to know :
We know that sometimes host or guest finally can't live Tepee experience and have to cancel the booking. So no worries in case of cancellation you will be reimbursed also.
We deeply hope this new version will help you to use Tepee.pro in a better and quicker way. Your time is precious (for you not for us), what drives us is you to live fully your business travel experience. Not the time you waste in front of a screen ;)