Unexpected Benefits when Removing Emails From Your Organisation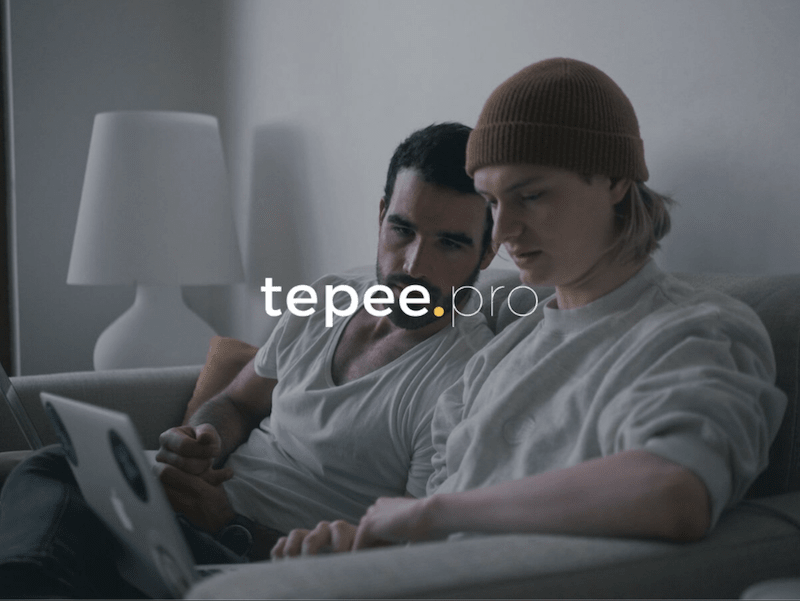 Several months ago our UX Chief Arnaud wrote down an article about Tools & Apps for Remote Work and here I will specifically talk about how you can improve (a lot) your organisation by removing emailings totally.
---
To give you a bit of perspective, at Tepee.pro we've always been working remotely :
we're a bunch of people who believe they can make some aspects of the world better thanks to their actions and we happened to stick together around the purpose and mission of connecting people travelling with local hosts to improve their footprint and experience.
Even though it may appear challenging for an organisation, none of us were living in the same country when we started. We accepted it and used it as a strength, building from the beginning the best methods and habits to work & collaborate together through 2 timezones without meeting physically.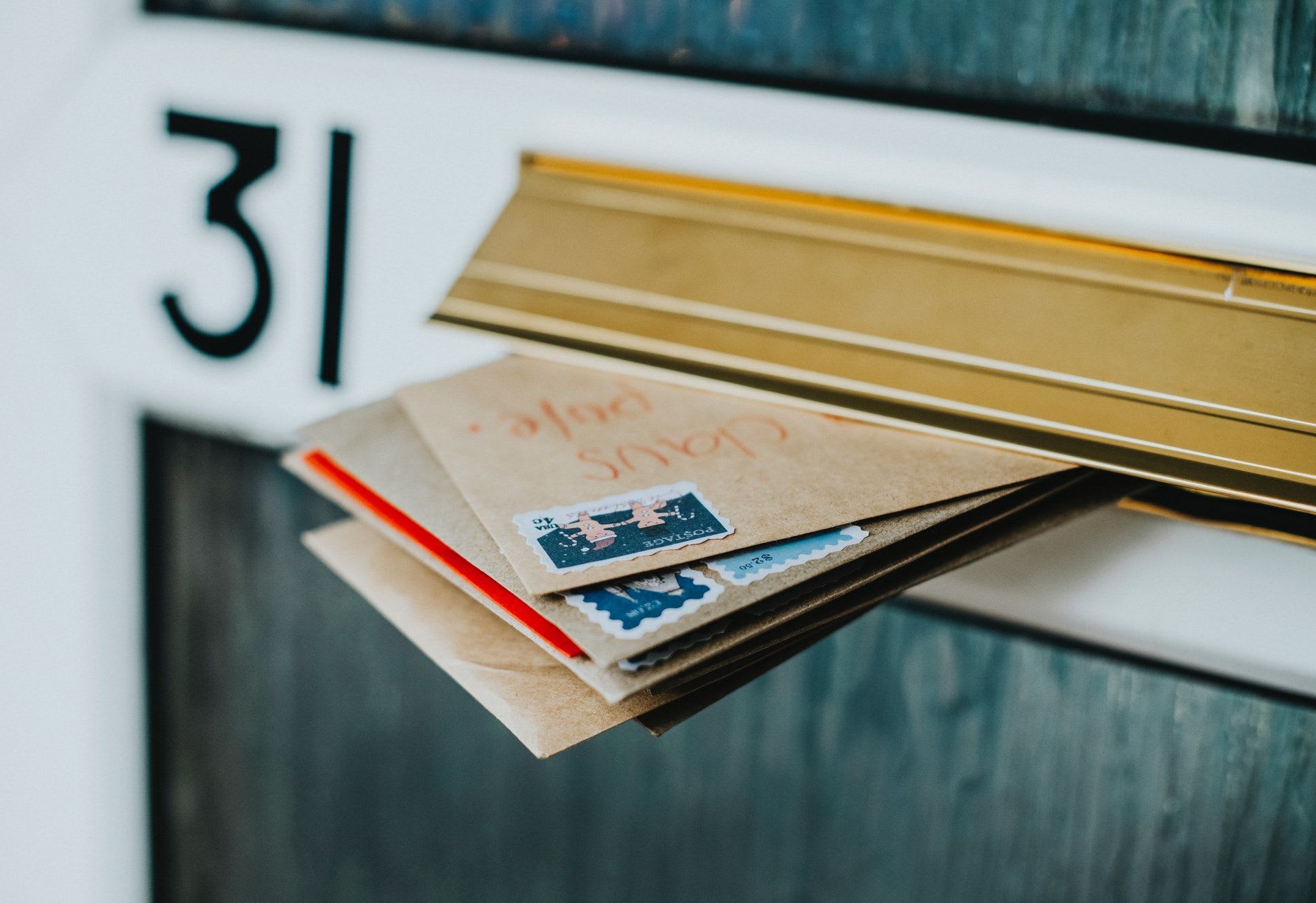 We don't live in a fairy tale though, we didn't find and built the perfect methods the first day on. Actually, 2 years later we're still improving them on a daily basis, removing what needs to be, adding what's missing and challenging our whole way of doing.
We were all employed in a company and already equipped with it's tools and softwares (thank you Google and your corporate plans)
Gmail was our « important information » messaging tool for internal communication
Google Drive helped us store and share documents accross collaborators
Whatsapp Groups allowed us to talk about day-to-day things and speed up the flow of communication
We used Mailchimp to manage our « commercial emailing » and marketing
Social Networks used for communications & marketing
We started implementing changes when we realized 6 guys with different educations and habits don't work and organize the same way and saw our Drive folders going all messy!
There came some « Project Management Apps » and among them we chose to go with Trello, using it as an Archive and Timeline for tasks and actions, then as a hub for all our documents. The sense of transparency it brought to our individual actions inspired us to do so for communication and informations flows.
Later on, to reduce the amount of emails we sent ourselves and bringing clarity over our messages we invited Slack to the party : Later on, we weren't sending emails anymore because we could reach everyone on Slack and easily retrieve the information. As it became easier, it also increased by  10 the amount of messages and information we could pass to one another.
A few months later we stopped using WhatsApp as a « social communication tool » and implemented a #SOCIAL Channel into Slack to keep talking fun.

After more than 6 months using Slack and almost a year with Trello, we realised that the information was better unified across all platforms. We started reorganising information, folders, documents, links and contents by « TOPIC » (Marketing, Product, Management, HR, Content…) On our eternal Google Drive.
Trello got refreshed and stopped storing files from this time. Its only purpose was to drive us to the right information as fast as possible.

There you could find Links, shortcuts and key informations organised by Topics and Usage. Data has been made available to everyone accross the organisation so anybody could find every single bit of information, data used or produced by and for us. It's also easier for anyone to know and retrieve what has been done and by whom it had been done.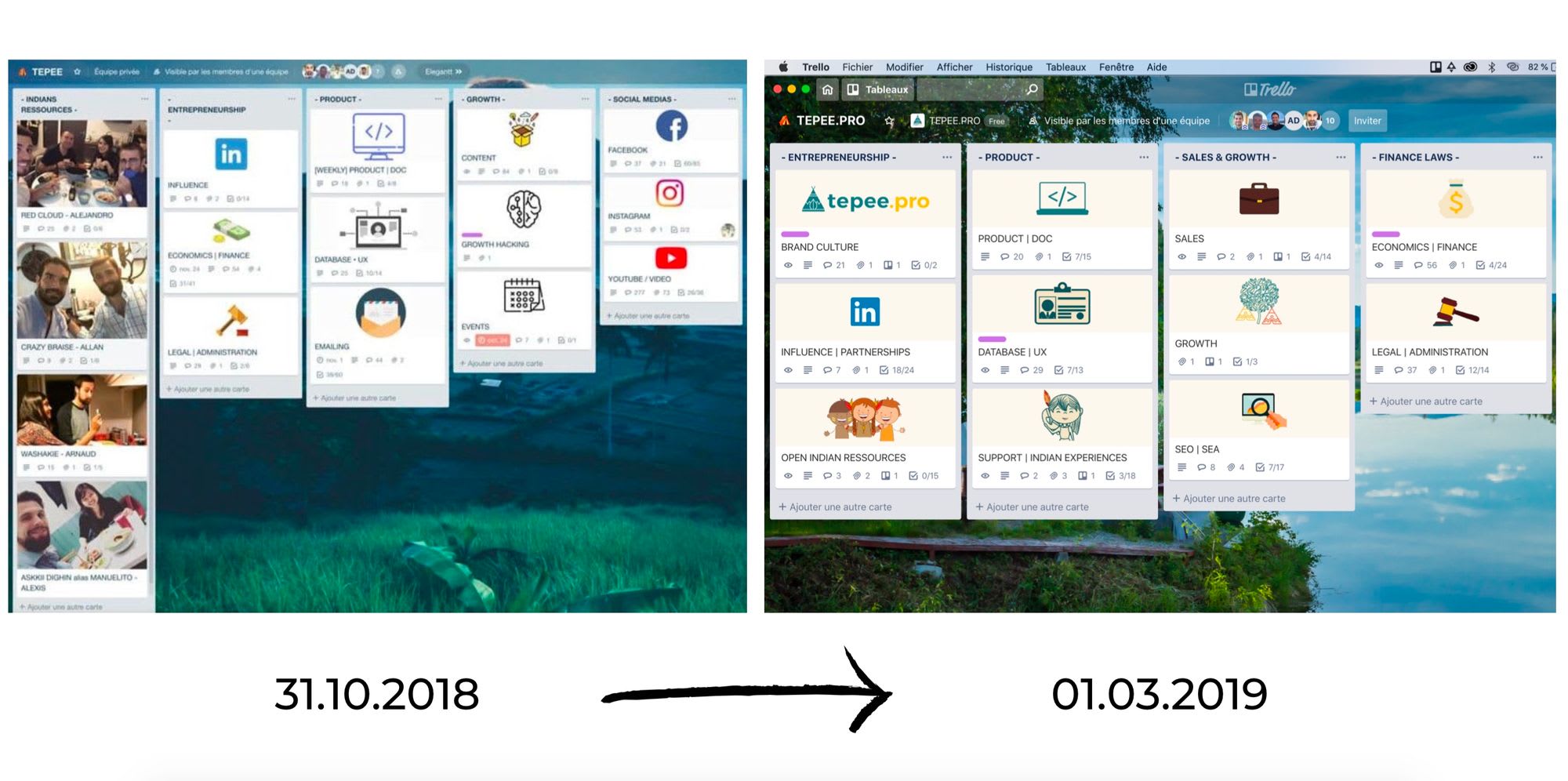 Slack followed up then every topic on our Drive had its alter ego on Trello as well as on Slack so you knew where to talk about a topic, where to find related data and where to access or drop related files and documents.
After 12 months without a single email sent for internal communication, we stopped marketing emails and external communications through emailing. The only ones we still send are the legal ones, when updates are made upon privacy, terms of use or when we must reach out to our users for critical informations.

The last step will be reworking our notification system as it's still based on transactional emailing : when someone wants to book a stay in your Tepee, you receive an email. When you answer, he or she receives an email too.
We're exploring more intuitive and simpler ways of doing so by using direct messaging services (whatsapp, messenger) or text messages. Further on we'll allow users to turn on the Push Notifications of our web app on their mobile to avoid opening their overloaded mailboxes.

This is a big opportunity for several reasons : We all know Emails are heavy on the environment, a lot of them are unnecessary a take way too much storage space. Switching to messaging services will reduce the weight of our communications online and its environmental impact.

Another purely experience-oriented point : one issue we experienced often is that our hosts take too long to answer their requests, which means travellers need to find some last minute solution such as hotel instead of staying with a local through Tepee.pro even though 99% of the contacted hosts finally see the notification email and answer, but sometimes too late and we miss the opportunity of connecting people.
As far as I'm aware of, no one answers emails faster than text messages.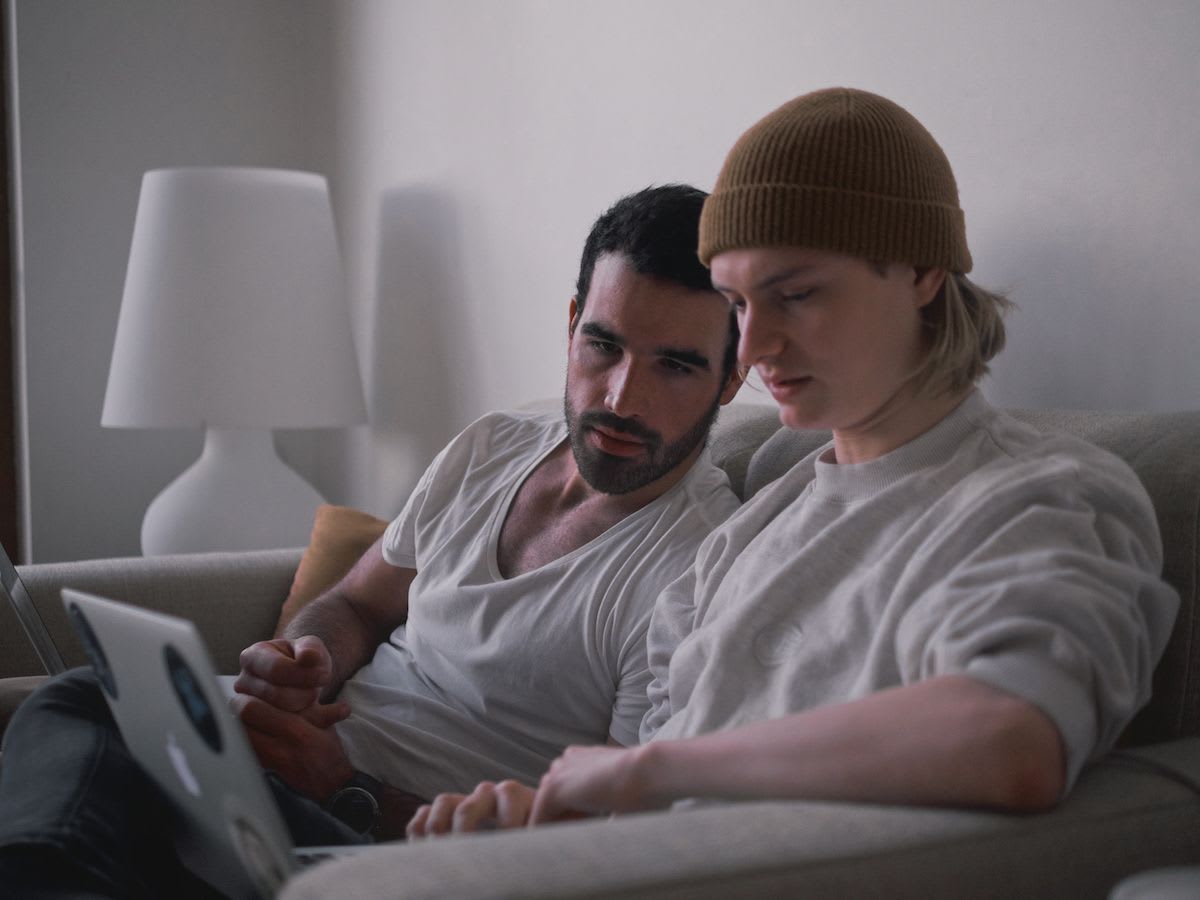 Removing emails from your internal organisation (and if possible external operations) seems like a blessing if you choose the right tools and methods to replace them.

More informations flow through the organisation thanks to more convenient channels.
These informations flow faster because emails appear to be the slowest answered notifications across our devices compared to other messaging apps
Transparency brings efficiency in the business, allowing people to take more decisions, faster and in greater autonomy
Offering everybody the same level of information is trust-forging among your team, because information means power and when everybody is empowered, everybody feels responsible and become proactive !
---
I know we don't carry the truth and ultimate solution for everybody, neither for us (yet) but I'm pretty sure you can follow some tracks and improve your communication like we did. If you adopted yourself other solutions within your organisation we'll feel happy having you sharing them ??