Happiness comes at first: Balancing your life with remote work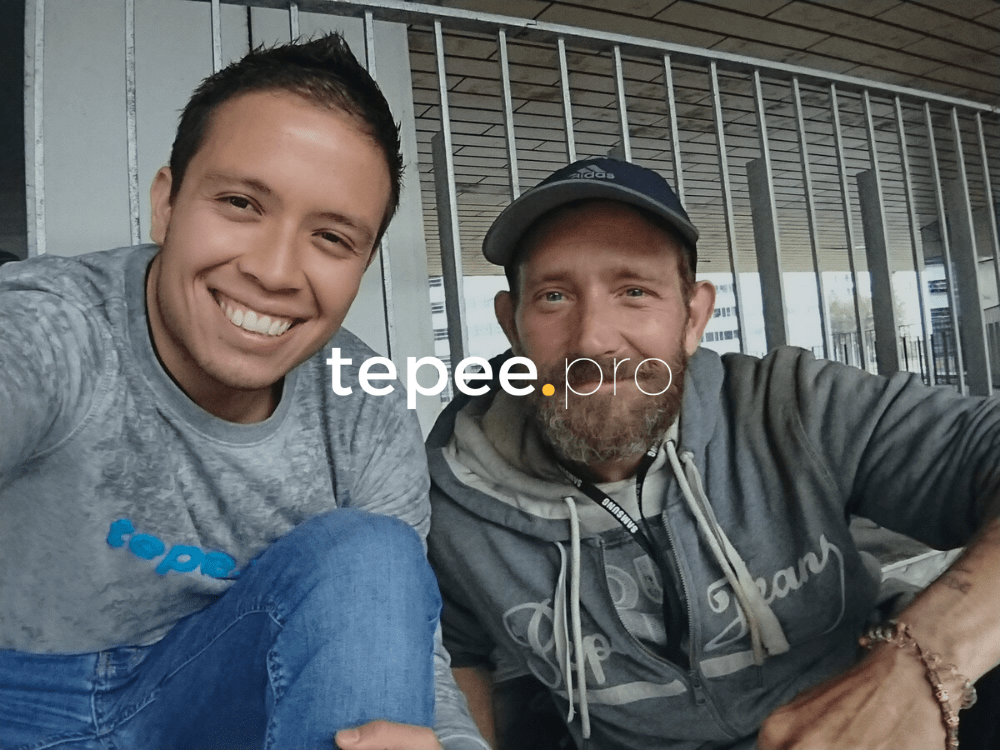 The classic equation
When I was kid, I was told by my parents to go to school, work hard to get my degree and then find a big powerful enterprise to join in and make it from the bottom to the top.
What they did not tell me when I was a kid, is that a high percentage of these big companies have an old school approach that will in many cases include repetitive tasks, unnecessary reports, unproductive meetings you have to attend, three to four working lunches per week, a company major event on a Sunday afternoon, reviewing your slides at home during night, 24/7 phone availability and many more activities that will make you unhappy at certain point.
And then, as if it was not enough, after all that compromise you put into your work, you still lack something that makes you think you are going the right way as you question yourself: is the company I work for responding accordingly to society?, to the environment? Who am I positively impacting from my position? Did I help making a better world with my last month actions at work? Is it money the only matter that drives my interest in working for this company? Am I able to find the perfect balance to regularly stay physically and mentally healthy? Is my current job actually making me happy?
Times change
After around 20 years since computers and the internet were introduced, the worldwide panorama has tremendously change, specially in what refers to doing business and the way people work nowadays.
In fact, according to a late 2018's Forbes article, remote work has become the standard operating mode for at least 50% of the US population. No to mention the 91% rate of approval from business owners who support remote work, coming from the 2019 worldwide State Of Remote Work report, created by Buffer.
Numbers don't lie. The huge trends of the late years, including globalization and the increase of digital emerging technologies have allowed many people to communicate and collaborate without being physically present. Yet, some people — and therefore, companies — remain thinking the same way.
However, others have learned to embrace these changes and use them in favor to start caring for other matters rather than making money and start contributing positively to the world.
In 2016, Satya Nadella, CEO of Microsoft referred to the 4th industrial revolution as:
"the ability of digital technology to change outcomes to truly empower people all over the world that can create a more equitable growth"
Still lost? To make it simpler, recently global initiatives as The Ocean Cleanup, Ecosia and ShareTheMeal were born exclusively to fight with a strong purpose of fixing social and or environmental problems. Got it now? It means, besides making money, we all have the power to impact the world with our actions no matter the family we were born at nor the kind of education we received.
And so, in this new scenario, the original equation my parents taught me is no longer the only way "to make it". In fact, I'm pretty sure I don't want to actually make it the same way I was taught, simply because this is not what makes me happy. But in order to come to this conclusion you got to first define what really matters to you, what is it that you want to achieve with your actions in life.
In math, an equation often has multiple solution methods. Yes, we all want to be successful, but it does not necessarily mean there is only one way to do so. And it all comes to the same reasoning, how do you define success? who is a role model of success to you?
The power to choose
As I care a lot about social problems, I recently integrated Tepee.pro, and if you haven't heard of it, I'll make it easy for you to understand:
Launched in late 2018, this french social start-up operates in the hospitality industry driven by a strong social motivation eager to change people's perception of business travels to make a positive impact by fixing the homeless phenomenon in major cities.
Cool down, we are just 5 friends with a travel platform offering you the opportunity to stay with an amazing professional during your next business trip and thanks to that someone won't have to sleep in the streets at night.
Here, we all work 100% remotely under a Freepreneurship philosophy, and is the reason why last month, I started to write this story on a morning outdoor in the middle of a Swiss valley.
As a result of having the flexibility remote work brings me, I now reach my work/life balance much easier than at any 9 to 5 office job and therefore I am
Always passionate
Healthier
Less stressed
More focused and productive
More committed
P.S. Mom, dad. Sorry if this is not what you expected, but I'm doing everything that makes me happy.
We have been contacted by Joan from Toptal, he loved this story of happiness and suggests us a nice content from his company: https://www.toptal.com/insights/distributed-teams/motivation-tips-for-work