5 Best Things to Do in Prague ??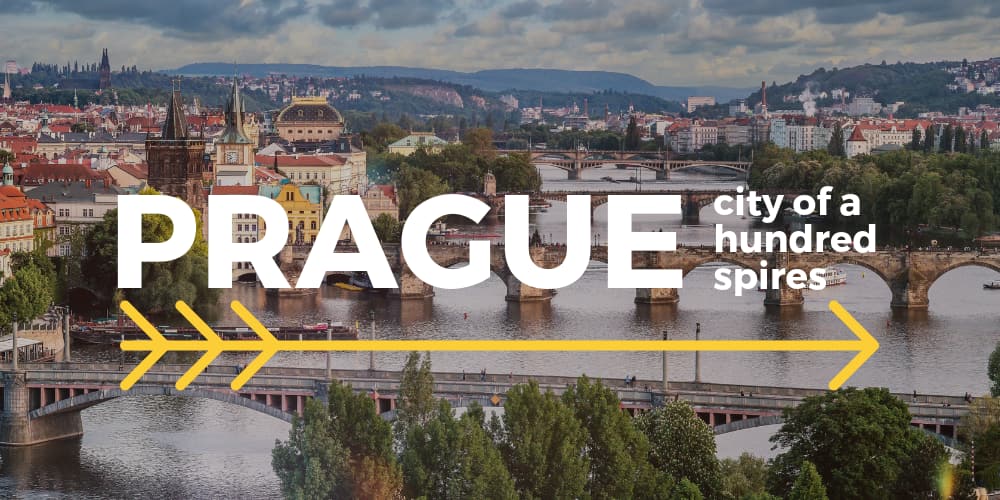 Prague is the capital city of Czech republic and the heart of Europe ♥♥♥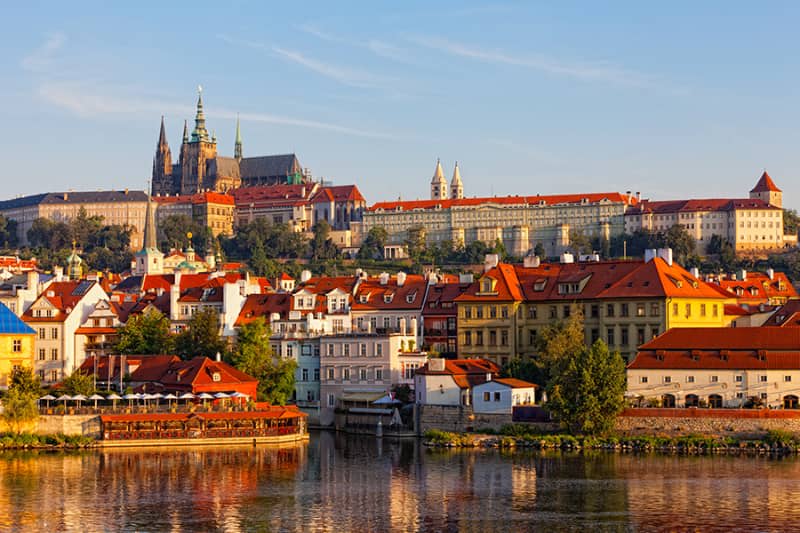 If your work brings you to Prague, make sure you have time to enjoy this wonderful city. Just simply go to the center and enjoy walking around the historical squares and buildings, eat some typical czech food and of course, drink our best beers in the world (always drink at least two, so you are in balance;)
Here are few tips to help you enjoy Prague fully.
Transportation in Prague
Public transport – Its cheap, fast, easy and can get you bascially anywhere within city. Just buy a ticket for 32 Czk (1,2 Euro) and you can take any kind of transportation for 1,5 hour. You can buy the ticket also via SMS, just send the message DPT32 to phone number 90206.
How to get from/to the airport? You can take bus number 119 which operates between Václav Havel Airport and Nádraží Veleslavín (station of the green metro line "A") or number 100 which operates between Václav Havel Airport and Zličín (terminal station of the yellow metro line "B"). These buses are part of the public transport. The underground has 3 lines and each line can take you to the city center. Our stores are on subway stops Zličín, Chodov (including HQ) and Černý Most.
Of course you can take taxi (AAA taxi, 00420222333222) or Uber. If you are by car, prepare for traffic jams and difficulties to park (its forbidden to park behind blue line). I do not recommend use bicycle as a transportation vehicle – its quite dangerous for someone who does not know well our streets.
Within city center, i recommend just to walk ;).
Wanna do some sports?
People in Czech republic are crazy about sports and there are a lot of opportunities in Prague. If you feel like running, cycling, roller skating, swimming or just walking, try Hostivař. It is a big park with a water tank inside, ideal for all kinds of sport activities.
If you like enjoying the city while sporting, don´t  leave out the cycling way which goes along Vltava river through the city center (Náplavka). It is a paradise for running and cyclists. Its also nice to visit Náplavka at summer night. There are lots of bars, amazing view of Prague castle and sometimes people jumping to the river :).

Czech menu
If you want to experience some of the most typical czech meals, go to Lokál. The most famous one is situated on Dlouhá street.
Here is a tip for a typical czech menu: we usually start with a soup followed by main meal, so begin with one of our typical soup – česnečka (garlic soup) or gulášovka(goulash soup). Then order vepřo-knedlo-zelo, our famous combination of pork, dumplings and sauerkraut or svíčková, combination of sirloin, cream source and dumplings. As a dessert you should try štrůdl (appeal strudel), lívance (small pancakes) or medovník (honey cake).
Besides Lokál don´t forget to visit Mincovna – non-smoking restaurant with great czech cuisine.
Big part of our menu is our precious beer! It is actually cheaper than water in most of our restaurants (beer costs about 1-2€). To have a best beer in Prague, go to breweries U Medvídků, U Fleků or to Novoměstský pivovar – all within 10 minutes walk in the city center. My favorite is Klášterní pivovar (Strahov Monastic Brewery) which is located by Prague Castle. All these breweries are producing their own beer and you can get them only in there. You can also eat in there.

Czech out our culture
First of all, you should visit Prague Castle which is the largest ancient castle in the world. Than you can walk to Petřín tower (our Eiffel tower) to have beautiful view of the whole city. In the city center you need to see Old Town sq. and its famous Clock.
Culture events are quite cheap in Prague compare to other European cities. Unfortunately, most cultural events are in czech language. Here is a few tips to enjoy czech culture despite language barriers.
Check out program of O2 Arena. This stadium is for 20.000 people and is holding very often famous concerts. In this arena you can also visit Ice hockey games, which is very popular sport in Czech.
Other tips: State Opera, Museum of Communism, Kafka museum, Prague Jewish Museum or Alfons Mucha museum (unfortunately you can not visit his amazing Slavic Epic paintings as they are borrowed to exhibition in Japan).
Hope you enjoy Prague and Ahoooj (in czech hello or goodbye)