5 best things to do in Cordoba ??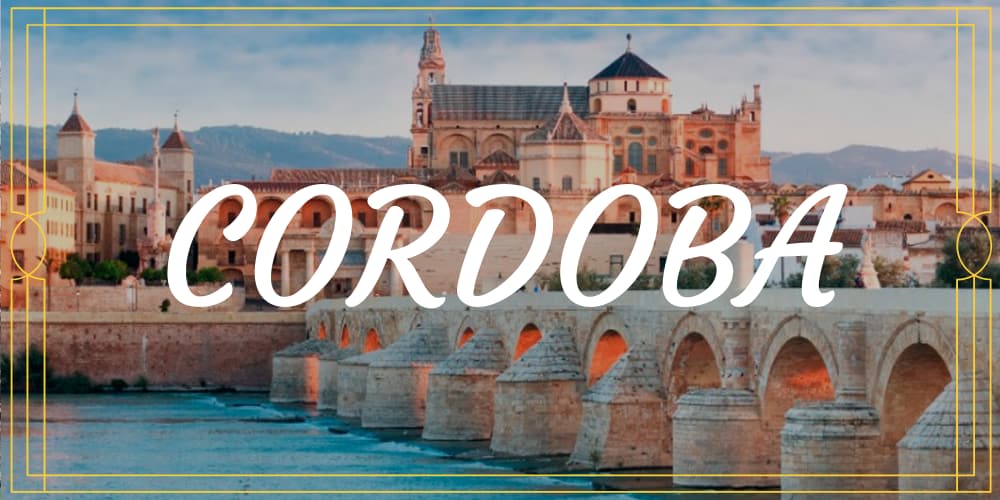 "When at night I stay alone
More than a thousand dreams come to me
And the memories make me feel you in me
Here it fits the springs
Here I always dream to see them
When I leave, let me be here.
Córdoba"
Córdoba, Medina Azahara.
Medina Azahara, an Andalusian rock group of the 80´s said once that "Córdoba makes you fall in love" and they weren´t wrong at all. Today we are going to discover together in a very simple way one of the most beautiful cities on the south of Europe, Córdoba. So, take a comfortably seat and let yourself travel trough that words.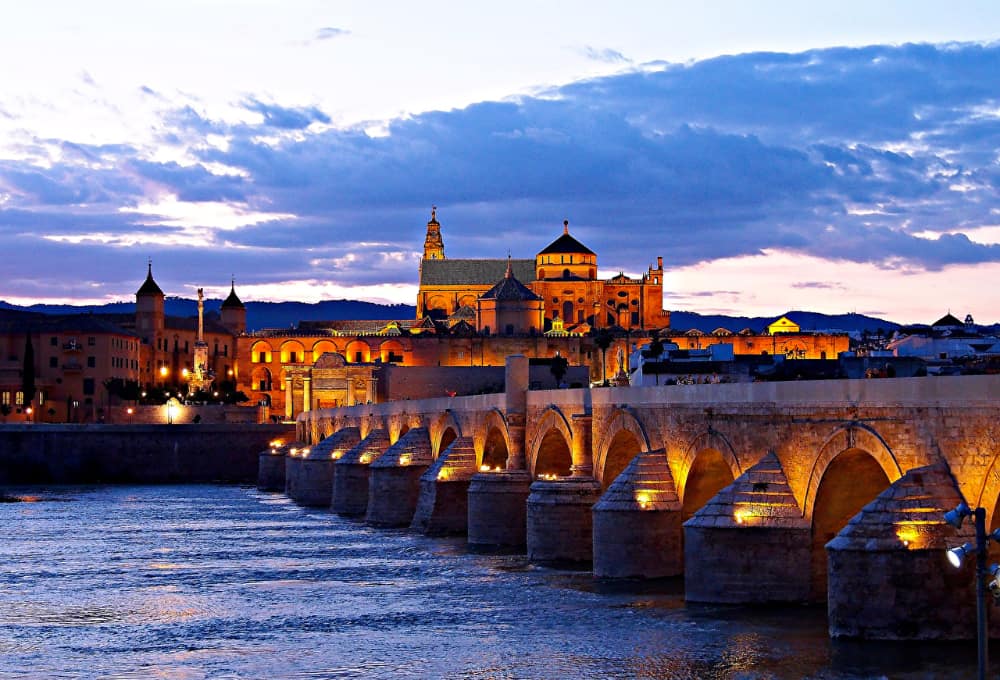 Córdoba is set in the heart of Andalusia, by the Guadalquivir River, and it has been a privileged witness of the history. By its streets have walked so many different cultures from romans to Arabians who wrote a part of the past and present of this city. You have to feel that you are living a piece of the history to really realise what Córdoba is and what it means to its people. Córdoba is not only a town, is a state of mind.
When you arrive to Córdoba, you better stay near to the urban perimeter of the city that is very well communicated with the main points of the city by several public transportations. If you arrive by train or bus, you will be on the centre of the city where are the train and bus station, so don't worry, you will reach any point of Córdoba in less than 25 minutes.
CÓRDOBA AND THE SUSTAINABLE TRANSPORTATIONS.
A society is not only defined by all that things that it builds but also by all that things that it refuses to destroy. Córdoba wants to preserve its environment by offering a wide offer of public transports that will bring you in an easily way to any place in the city. Let´s see what we are talking about.
CÓRDOBA BY BUS: You will find more than ten different bus lines that help you to make your travels around the city. For that, we recommend you to visit the public bus company web where you can find an interactive map and a mobile app with all the routes in public bus.
http://www.aucorsa.es/informacion-al-usuario/red-de-lineas-de-servicio/lineas-urbanas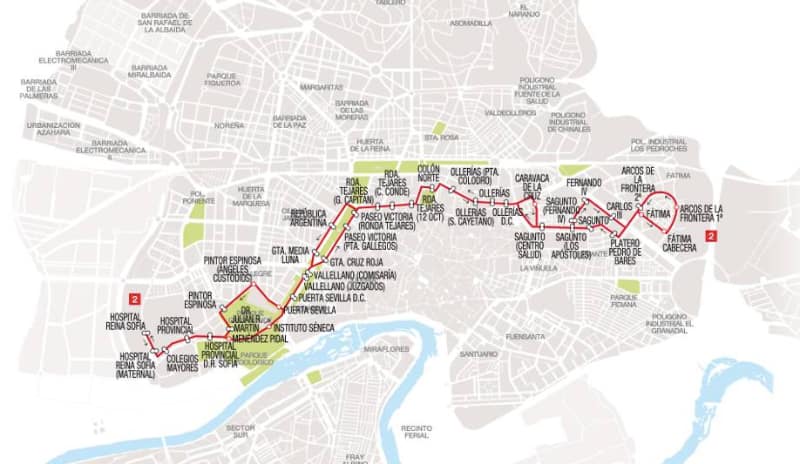 As a data only in 2017 the bus has avoided the emission of 54 tons in Cordoba.
CÓRDOBA BY BICYCLE: A few years ago, the local council promoted an ecomobility project for making the city more accessible to the bikes. They were created so many bike lanes that connect different points of the city. Furthermore, they created a "Bike guide" where you can find a wide variety of routes for discover the main monuments and places of Córdoba by using the bike.
Do you want to download that guide? Please click here.http://www.cordoba.es/oficina-de-la-bicicleta/programa-cordoba-en-bici
CÓRDOBA BY CO-DRIVING: Making stronger the local commitment of protecting our environment by reducing our impacts in mobility terms, the local council created an online car-sharing platform, where you can offer your car or ask for a shared travel with other people who are making your same route. Do you want to know more about this? You will find everything here.
http://compartircoche.cordoba.es/
LET´S PLAY SPORT.
Sport has so much to give us. Don't just share a workday with your teammates, live with them, and we can´t imagine a better way to do it that sharing an amazing sports time.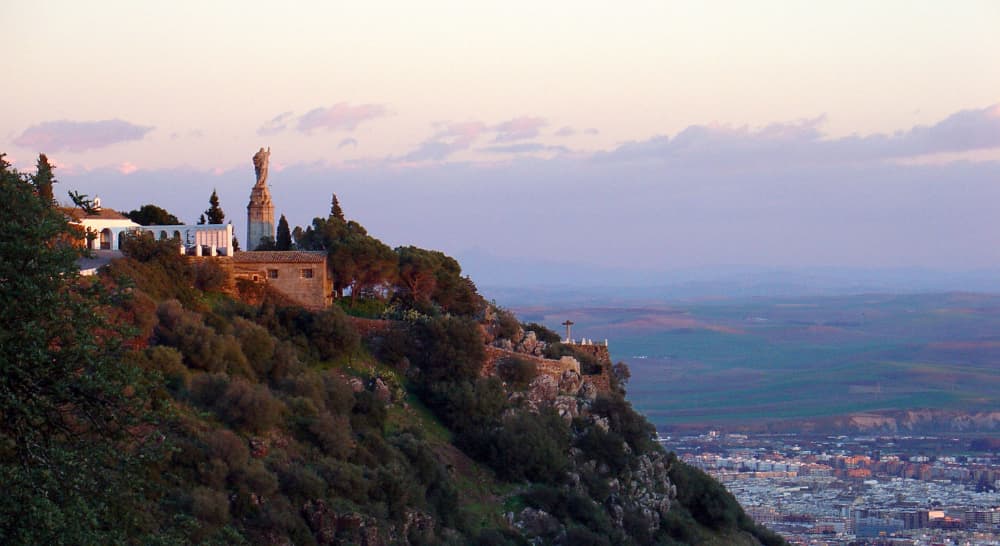 Cordoba offers to you a wide variety of options, from running spaces as "El parque de la Asomadilla", walking paths, a nice range where you could practise mountain hikingand nice routes for all the two wheels passionate. We want to put in value one of these mountain hiking routes; "La subida a las ermitas" a nice path that starts in the city and ends in the top of a mountain where you will find a lovely hermitage from where you will enjoy of one of the nicest views of Córdoba.
Do you want to discover new sports? We invite you to start playing Golf in our local course, a natural environment where you could have the first contact with that great sport. Maybe you are thinking about some racket sports; In Córdoba you will find different varieties of them such as: Paddle, Tennis, Squash or Badminton.
A MEETING WITH OUR GASTRONOMY IN THE "JUDERÍA"
"Salmorejo", "Flamenquín" or "Churrasco" are some of the words you may not forget of this travel. Córdoba is special for its gastronomy too, you can find from the newest and innovative restaurants till the more ancient and traditional ways of cooking the products of that place. So, let´s have a walk by some of them:
Do you want to feel the more traditional gastronomy of Córdoba? You have to visit "El Churrasco" restaurant, and old andalusian food house with a wide variety of local dishes as "Berenjenas con Salmorejo" or "Flamenquín".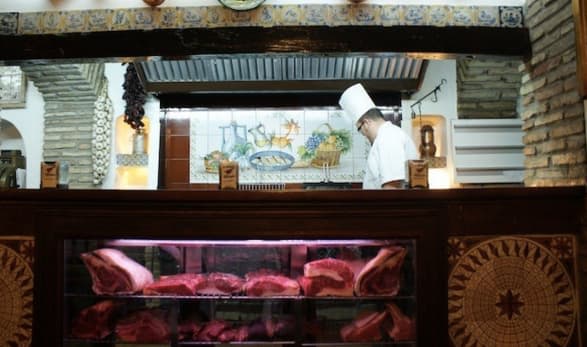 Do you want to discover new tastes by the hand of one of the youngest chefs in the city? You have to visit "Arrow", a restaurant run out by Arturo Soria, a local cooker who combines the traditional Mediterranean cuisine with innovative tastes and lovely presentations.
Do you want to recover some calories after the sport session? You better have a dinner in "Boxer" a gourmet burger bar placed in "Ágora" market where you could take one of the best burgers in the city.
And finally, if you are a committed instagramer and you want to show to all your followers with the trendiest photos, you should go to the "Soho Ribera" a food and beverage place from where you can admire the river and the mosque only by turning your head above.
BE CULTURAL, BE CÓRDOBA.
Córdoba has so much to offer you in a cultural way: museums such as "The archaeological museum" or the "Julio Romero de Torres" museum (a local painter known in all the world), theatres like "Góngora theatre" where you could watch different kinds of sessions, "tablaos flamencos" who are a kind o music and dancing typically played by gipsy population in Andalusia or live music bars where you can relax listening to some of the best local new singers and writers.
If you want to make something different, we recommend you a mysterious night tour by the main places of the city centre called "Córdoba Misteriosa" where you will listen to some of the major tales, legends and mysteries of Córdoba. Not recommended for cardiac.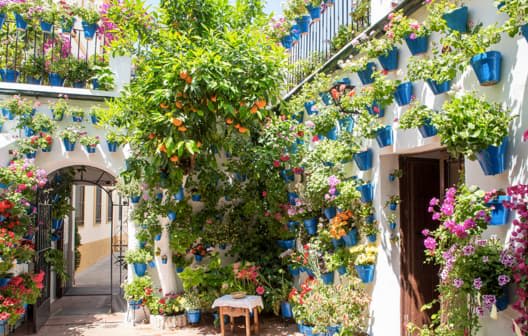 And finally if you are visiting us in May, don't forget going to the "Patios" "Las Cruces" o la "Feria de Córdoba" all of them social events where we celebrate the arriving of spring with music and wine. It's Córdoba in May. It´s life.
STAY WITH A LOCAL AND ENRICH YOURSELF
And who better than a local to show yourself everything about the city?
And finally, we could end these words by the words of a Greek poet called Constantine P. Cavafy who wrote once one of the most beautiful poems about the sense of travelling. I hope you enjoy it, and I hope your "Ithaka" gives yourselves a marvelous journey.
"Keep Ithaka always in your mind.
Arriving there is what you are destined for.
But do not hurry the journey at all.
Better if it lasts for years,
so you are old by the time you reach the island,
wealthy with all you have gained on the way,
not expecting Ithaka to make you rich.
Ithaka gave you the marvelous journey.
Without her you would not have set out.
She has nothing left to give you now"
Ithaka. C.P. Cavafy.