About tepee.pro
✋Do good with your business trips with Tepee.pro
Our mission : Rescue Homeless Persons
Through our work, we contribute to build a world with more live-able cities for all, where everybody feels at home, where inclusion is mandatory and life is safe.

We envision a world where differences become a wealth, where local cultures are recognized and loved. A world where we love and help each other.
Every night booked on Tepee.pro equals a decent and safe roof for homelesses

We provide you access to a community of local hosts that will welcome you, meet you and help you through our journey while traveling for work. They wish, as much as us, that poverty and homelessness disappears from their neighborhoods, that everyone lives safe and in dignity.

You, have the power to give a big help, to have a strong and positive social impact with your business trip. Everytime you book a stay with us and stay in a Tepee, your nights will be offered to a homeless family, or person, in need for safety and help.
Become Host in your city
Our organisation : All Associates
At Tepee.pro we believe employment is not the best solution for people to engage with their company. Instead we decided to work as a Cooperative Organisation.

We are all associates - with the same level of decision. Nobody is anybody's boss or manager and we're all in to coach each other on our core skills and bring everybody constructive feedbacks.

We are working 100% remotely because we trust each other and share the same purpose and vision for our actions, but don't wish to live the same lives, in the same cities nor countries. We give ourselves the freedom to be and work from wherever we want.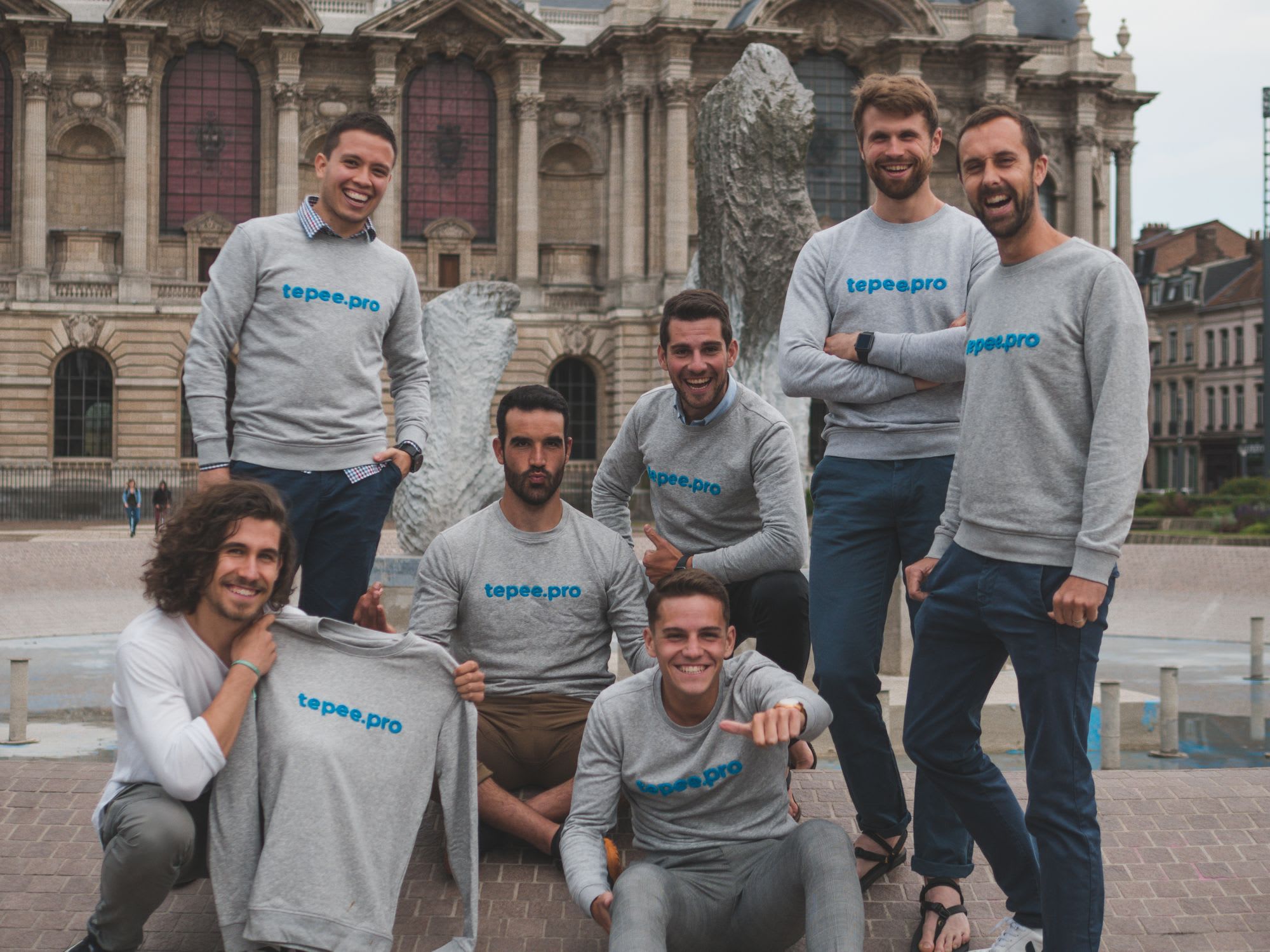 We are talking about our innovative working organisation on our blog and always try to improve it.
Plan your next trip with tepee


What's our Performance Indicator ? The number of Smiles
January 2018, Rotterdam ? - We decided to to run a marathon together before the end of the year as a collective challenge. It will be the first time for Arnaud.
December 2018, Valencia ? - We, and our local hosts cross the finish line together ! After the race, back to France, when Arnaud was asked "how was the marathon?" his answer was simply "42 kilometers of Smiles".
This is what matters for us, Smiles.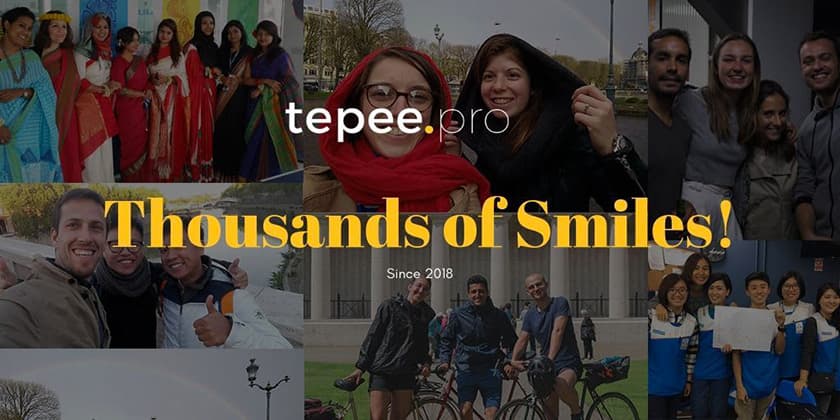 If you are really into numbers, Tepee.pro is a network of 2 thousands hosts currently, in more than 75 countries, with more than 10 thousands professionals trusting us for their business trips.

After implementing our 1 = 1 night engagments in 2019 we offered several hundreds of nights for homeless persons in France. It may seem a lot but it's really a teardrop in the ocean of hospitality we need to solve the accomodation issue.

2020 led us on our brakes as with many businesses and we fortunately kept enough ressources to keep our platform running.

In 2021 we wish to reinforce our presence in France and Europe in order to build a strong basis before to expand to other countries. We are still open to partnerships wiith mid-size companies and organisation to test & build our new services. Feel free to reach out at contact@tepee.pro !
Our Histoory
Tepee.pro will be celebrating it's third anniversary in 2021, but the project of couchsurfing for professionals is running for a few years. Here is a our story: